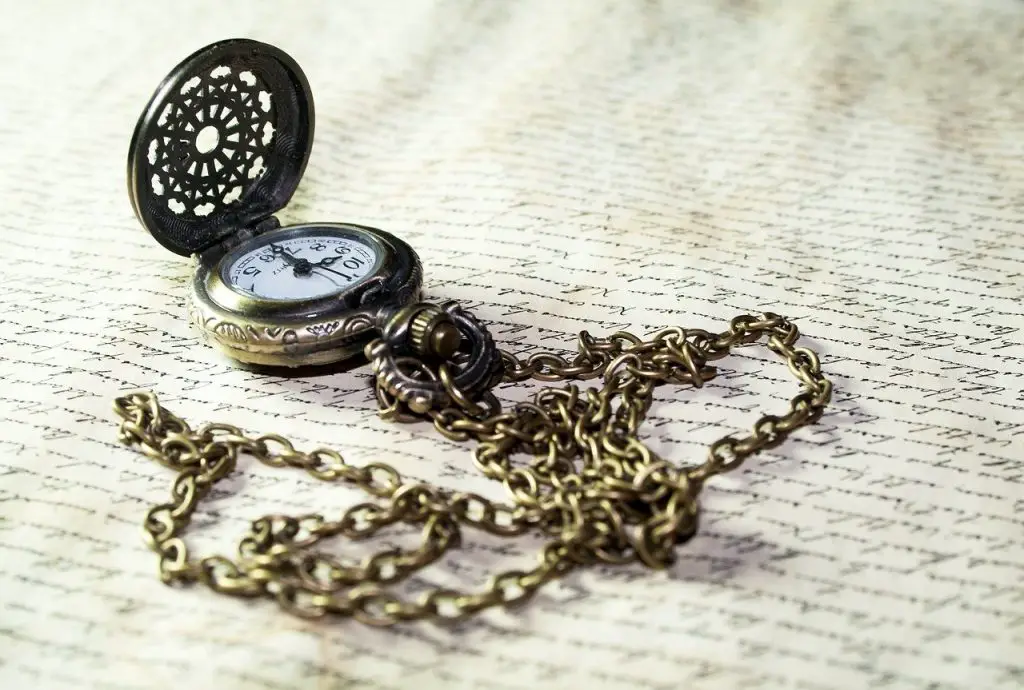 Casio has always been known for making great quality watches for affordable prices. But does Casio also make pocket watches?
No, Casio does not make pocket watches. Out of their many different watch collections, you'll only find wristwatches, usually with either a digital or analog display.
Even though Casio doesn't make a pocket watch, there are a number of brands that do make pocket watches. Or maybe you'd be interested in another Casio product?
What Brands That Do Make Good Pocket Watches
Even though Casio doesn't make pocket watches, there are many brands out there that do make quality pocket watches. In this article, we'll list some brands with comparable quality and price compared to what Casio watches would cost.
Bulova Pocket Watches
Bulova is an incredible watch brand that has always been known for making amazing watches for amazing prices. Besides their usual wristwatches, Bulova also makes a great number of pocket watches as well!
With their pocket watches, you can expect a sturdy, yet elegant piece of art. Made with stainless steel and a sapphire crystal covering the dial (this is the glass part covering your watch), you have two extremely durable and scratch-resistant materials.
Besides being sturdy, this watch has a quartz movement inside, ensuring little need for maintenance and a precise indication of time.
And just to top it all off, this watch also has a lid that can cover the face. This adds to the classy and stylish feel of this watch, leaving you with an amazing and affordable timepiece.
Tissot Pocket Watches
Tissot is another brand that makes some amazing pocket watches. These pocket watches will cost you a little more when compared to the Bulova pocket watches, but you do get an amazing product.
With a Tissot watch, you once again get a durable and stylish watch that will easily fit in your pocket. The combination of a mineral crystal (the scratch-resistant glass on your watch) and its silver color perfectly shows the durability and stylish aspects of this pocket watch.
A Tissot pocket watch is a little more 'dressed-up' and luxurious, making it perfect for some sort of formal event. A pocket watch such as this perfectly portrays your classiness and style.
As mentioned before, the Tissot pocket watches will be a little more expensive when compared to the Bulova pocket watches, but they're definitely not in the 'unreachable' category.
Stührling Pocket Watches
A Stührling pocket watch is another treat. Stührling makes some truly incredible watches that not only look amazing but are also durable and affordable. What more would you want?
These pocket watches are made with stainless steel and have a full display of the mechanisms inside the watch. See, the face of the watch is dual-sided, so you have a full view of the inside mechanism.
This not only makes the watch appear more luxurious and intricate, but it's also just intriguing to look at. There's so much going on in a watch and with this dual-sided display, you have a front-row seat.
Besides looking amazing and being priced affordably, this pocket watch also has a 'classic' pocket watch feel. You actually have to manually wind them up every 36 hours. This adds to the overall aesthetic, but it can also be seen as a negative. Anyway, this is an amazing brand that makes some quality, affordable pocket watches!
Alternative Casio Products
Even without pocket watches in their arsenal, Casio is still an amazing brand with many amazing watches under their name. We'll quickly go over some of the more popular Casio watch collections!
Casio G-Shock
The Casio G-Shock collection might be the most popular and recognizable collection of Casio watches. This collection has been around since 1983 and has that classic digital Casio look.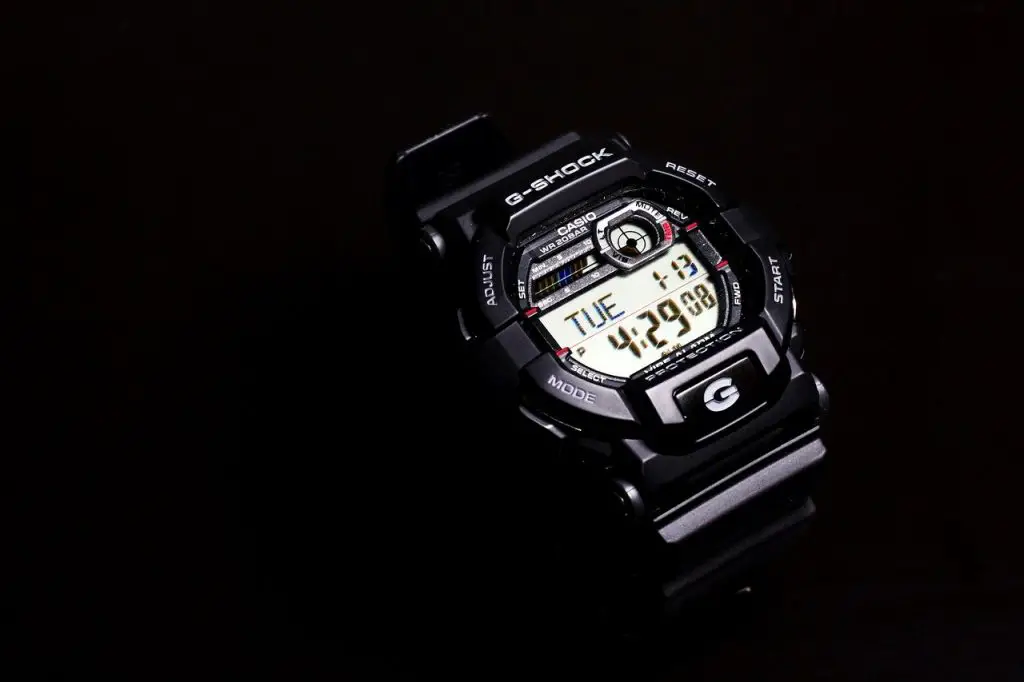 Often dubbed as unbreakable watches, the Casio G-Shock collection has gained much popularity over the years. And in addition to being amazing overall watches, there are what seems to be endless different models of this watch.
With the digital display of time in actual numbers instead of a 'clock', you get a true Casio look with this watch. Although not a pocket watch, it's undeniably Casio and they're also available for very affordable prices!
Casio Vintage
The Casio Vintage collection is another collection that has been around for a long while. The watches that fall under this collection are 'different', to say the least, but also extremely unique.
The reason why these watches are so different and unique is that they feature a keypad with the numbers 0-9. This keypad serves as a calculator, paying homage to the many Casio calculators.
Besides the calculator function, this watch can also work with different currency conversions and it can display the day of the week in up to 13 different languages.
This is a true work of art. However, this watch does require an acquired taste, as it's a little out there and unusual. But if you're into unique timepieces, this is definitely one to look for!
Casio Dress
The Casio Dress collection might be one of the more approachable collections of Casio. In this collection are some very affordable dress watches for both men and women.
These Casio Dress watches have that classic sleek, elongated dress-watch design with a three-hand analog. This watch collection makes for a great substitute for a pocket watch, as these watches are also classy, dressy, and outgoing.
They're pretty much suitable for similar settings. The main difference is that a dress watch doesn't have the same aesthetic as a pocket watch. Still, a dress watch is a great alternative.
Casio Pro Trek
The Casio Pro Trek collection is a watch collection made for the adventurers among us. This watch contains many features that can display the temperature, direction, and even the pressure and altitude.
Besides all these nifty features, a Casio Pro Trek watch also looks pretty great. It has a more standard face with 2 hands displaying the time, but with all of its features, this watch will come in at a higher price point.
Although not really a pocket watch, in fact, far from it, it's still an amazing Casio product that perfectly shows what the Casio watchmakers are capable of!
The History Of Casio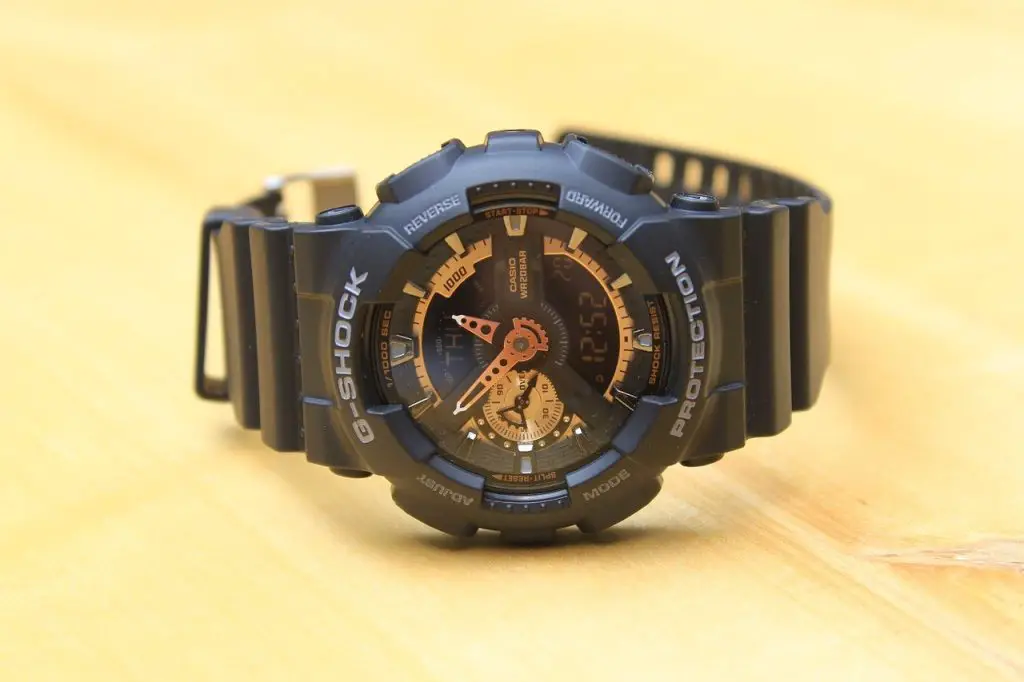 Casio is a Japanese brand, founded by Kashio Seisakujo in 1946. Over the years, Kashio made a bunch of different products, all of which were relatively successful.
In 1954, Casio introduced its first revolutionary calculator. A Casio calculator is a common sight nowadays, and it ranges all the way back to 1954! Besides calculators, Casio also made musical instruments, cash registers, printers, and many more electronics.
In the '90s, Casio started the mass production of digital watches. These watches have that classic Casio look; a rugged, experimental-like look. A Casio product is pretty recognizable around the world due to this look and many swear by it.
Besides having a distinct look, a Casio watch is also very reliable and they often have a bunch of nifty features. We went over a few Casio watches earlier in the article and some had some pretty unique features.
What Casio does not make, though, is a pocket watch. This is a shame, as a Casio pocket watch would undoubtedly see a lot of use. Luckily, there are many offerings from other brands that also make durable and beautiful pocket watches!