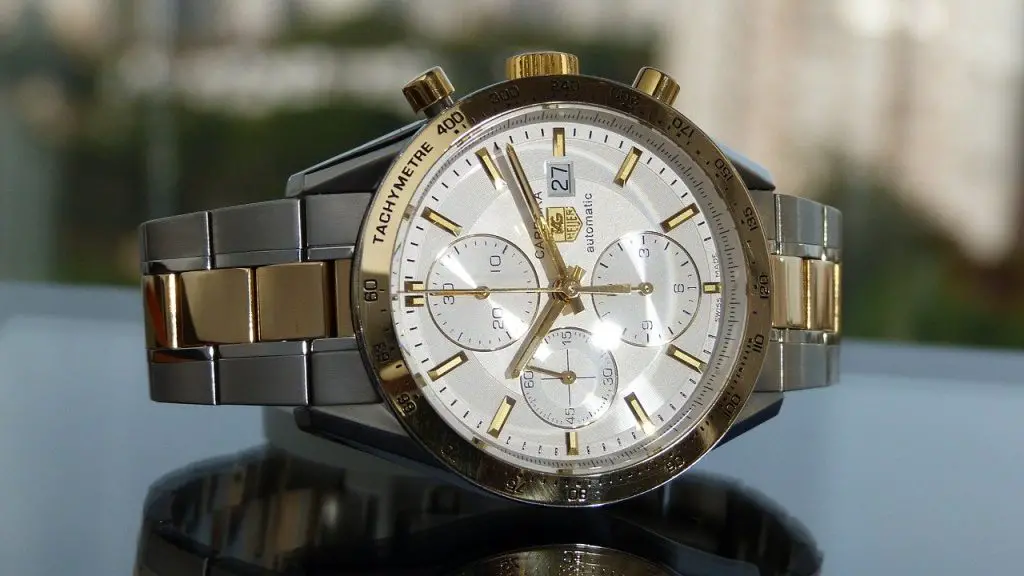 TAG Heuer is a watch brand that makes some amazing watches. But are TAG Heuer watches luxury watches, and is TAG Heuer a luxury watch brand?
TAG Heuer is an entry-level luxury watch brand at best. Only recently has TAG Heuer started to make their in-house movements. They used to not make their own movements, so not every TAG Heuer watch will have the in-house movements. In-house movement is a prerequisite for a watch brand to be a luxury watch brand.
Lately, though, TAG Heuer has started to improve and they might even tick every 'luxury watch brand' box. In this article, we'll dive deeper into the hostory of TAG Heuer, how they do now, and why them being a luxury watch brand could be questioned.
Is TAG Heuer A Luxury Watch Brand
The question if a watch brand is a luxury watch brand is commonly asked. Some watch companies can make very expensive watches but still not fall under the luxury watch category.
TAG Heuer is one of those brands that always fell just short of being a luxury watch (we wrote an article all about what makes a watch a luxury watch, which you can find here!). Despite its long and rich history and relatively great quality watches, the brand was never really recognized as a luxury watch brand.
And there are two simple reasons for that. The first one is that TAG Heuer does not make their own movements. At least, they didn't use to. Using an in-house movement is a prerequisite when it comes to luxury watches. After all, with a luxury watch, you want to buy a watch that was made by the luxury brand and that brand only.
This wasn't the case for TAG Heuer watches for a long time. TAG Heuer used to use ETA movements in their watches.
ETA is a Swiss company that makes quartz watches and inside mechanisms and movements of watches. Although of great quality, the ETA movements in a TAG Heuer watch were enough to not classify it as a luxury watch.
But why is in-house movements such a big deal? In-house movements guarantee that the luxury watch brand makes the highest quality watches possible. Luxury watchmakers are known for their incredible craftsmanship, and with outsourced movements, this falls short.
When the movements are made in-house, the brand has full control over every single aspect of the watch. This ensures the watchmakers are able to create the finest, highest-quality products they can.
Secondly, when compared to other luxury watch brands, TAG Heuer's attention to detail, finishing, and use of exotic materials was subpar. This is starting to change, though, as TAG Heuer starts to incorporate materials such as diamonds and gold into their watches.
These really were the main two reasons why people never really saw TAG Heuer as a luxury watch brand; no in-house movements and lack of exotic materials. Lately, however, TAG Heuer has started to improve on both fronts.
TAG Heuer has started to create their own in-house movements; Heuer 01 and Heuer 02. This alleviates the largest drawback, but as mentioned a little earlier, TAG Heuer has also started to use more exotic materials.
With these changes, TAG Heuer could be seen as a luxury watch brand, even if their watches are a little cheaper. This actually makes TAG Heuer a great entry-level luxury brand, perfect for someone who's looking to get into luxury watches but not ready to spend an insanely large sum of money.
Some argue that for TAG Heuer, the boat has already sailed. It's a brand known for making great watches, but not luxury watches. Even though they do practically make luxury watches nowadays, the brand already has its reputation as sitting right between luxury and standard.
TAG Heuer As A Brand; What Do They Do
TAG Heuer S.A. is a Swiss watch company, founded all the way back in 1860. Back in 1860, Edouard Heuer founded the company, originally called Uhrenmanufaktur Heuer AG.
More than a decade later, in 1985, the TAG Group purchased a large part of the shares of Uhrenmanufaktur Heuer AG, thus turning it into TAG Heuer. 14 years later, the company was once again bought, this time by the conglomerate Louis Vuitton Moët Hennessy.
Ever since 1860, TAG Heuer has always created great-quality watches. And with so many years of experience, it comes as no surprise that they are constantly improving and innovating.
In 1916, TAG Heuer introduced the Mikrograph, which can measure time with precision to 1/100th of a second. Aside from these advancements, TAG Heuer has also helped with advances in aviation and automobile racing. And on top o that, TAG Heuer also created the first water-resistant case, something that's commonly used by every brand.
As mentioned before, TAG Heuer only recently started to make its own movements, the Heuer 01 and the Heuer 02. This was a huge advance for TAG Heuer, but an even larger impact was made by the Heuer 02-T, a tourbillon version of the Heuer 02 movement.
Tourbillon is a device that minimizes the impact of gravity on a watch and is considered to be one of the most advanced and complex complications in watchmaking.
The tourbillon complication has been around for a long while, though. Since 1795, in fact, but where TAG Heuer differentiates itself from the others is its affordability. Most Swiss watches with this complication can easily cost you over $40.000 apiece. For a TAG Heuer watch with this complication, you can expect to pay around $13.000.
Where Are TAG Heuer Watches Made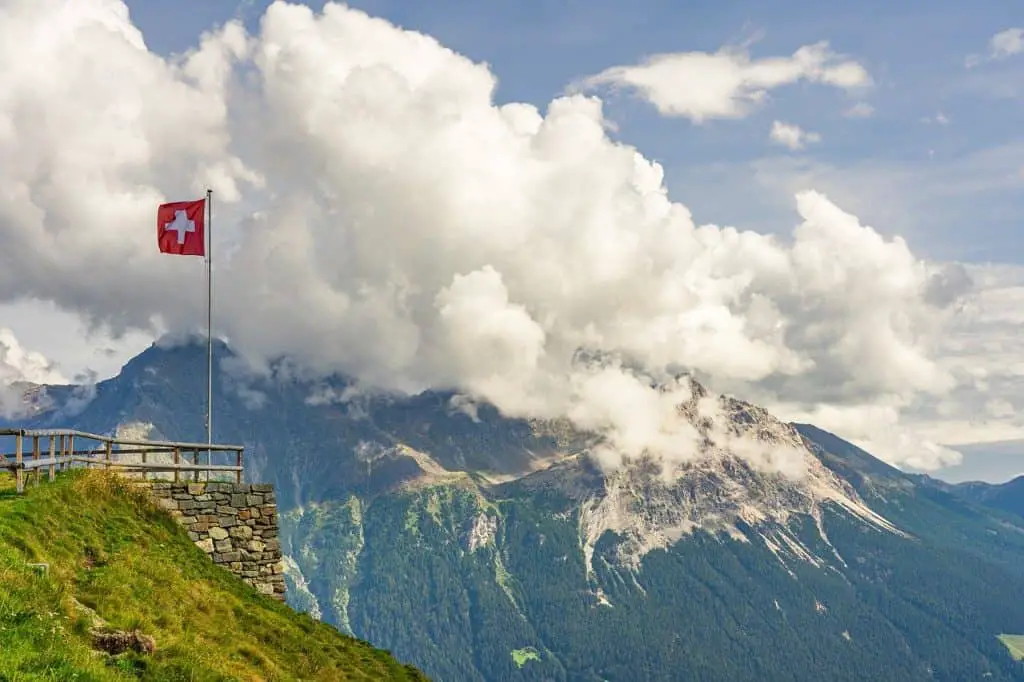 TAG Heuer is a Swiss brand, so naturally, a TAG Heuer watch is made in Switzerland. To be more precise, a TAG Heuer watch is made either in their workshop in Cornol or their La Chaux-De-Fonds-based factory.
Here, a TAG Heuer watch is mostly made by hand. Some parts of the process are automated, but most of the process is done by hand. As should be, considering TAG Heuer wants to position itself as a luxury brand.
Another cool thing to note is that when you have your TAG Heuer watch serviced, the same watchmaker that assembled your watch in the first place will do the servicing.
Luxury watches should be hand-made, which is what TAG Heuer does as well. And now that they also created their own movements, TAG Heuer is becoming more of a luxury watch brand.
This just goes to show that although TAG Heuer is not really seen as a luxury watch brand, by watch-enthusiasts, that is, they are taking active steps to change this fact.
The Price Of A TAG Heuer Watch
When it comes to pricing, TAG Heuer is a brand that offers some of the more approachable and affordable watches on the market. And considering that these watches are of amazing quality, most see a TAG Heuer watches amazing value for their money.
TAG Heuer has several watch collections; Formula One, Aquaracer, Link, Carrera, Monaco, and Autavia. We'll dive deeper into these watch collections a little later on, but let's take a look at the prices.
| | |
| --- | --- |
| Watch Collection | Average Price |
| TAG Heuer Formula One | $2.092 |
| TAG Heuer Aquaracer | $2.696 |
| TAG Heuer Link | $2.825 |
| TAG Heuer Autavia | $3.307 |
| TAG Heuer Monaco | $5.063 |
| TAG Heuer Carrera | $5.126 |
Average Price of a TAG Heuer watch
Now, these are the average prices of standard TAG Heuer watches. Of course, there are much more expensive TAG Heuer watches, going all the way up to $50.000.
Also, keep in mind that these are averages of the standard watches in those collections. There are Carrera watches going for over $15.000, but there are also Carrera watches going for $3.000.
When you compare these prices to that of luxury watch brands, you'll see that TAG Heuer is at the bottom, being a much cheaper option. TAG Heuer offers some of the more affordable high-end watches.
Especially for their quality. A TAG Heuer watch is of great quality, so you get amazing value for your money. However, there is one drawback, and it has to do with the ETA movements.
TAG Heuer used to use ETA movements in their watches. These same movements were also used in cheaper watches. So you could end up paying $2.000 for a watch with the same movement as a $200 Seiko watch. This rubbed a lot of people the wrong way, and rightfully so.
Now that TAG Heuer has the Heuer 01 and Heuer 02 movements, the price is more justifiable. In fact, the price to quality ratio is insane! With a modern TAG Heuer watch, you really do get a great watch for an even better price.
An Overview Of The TAG Heuer Watch Collection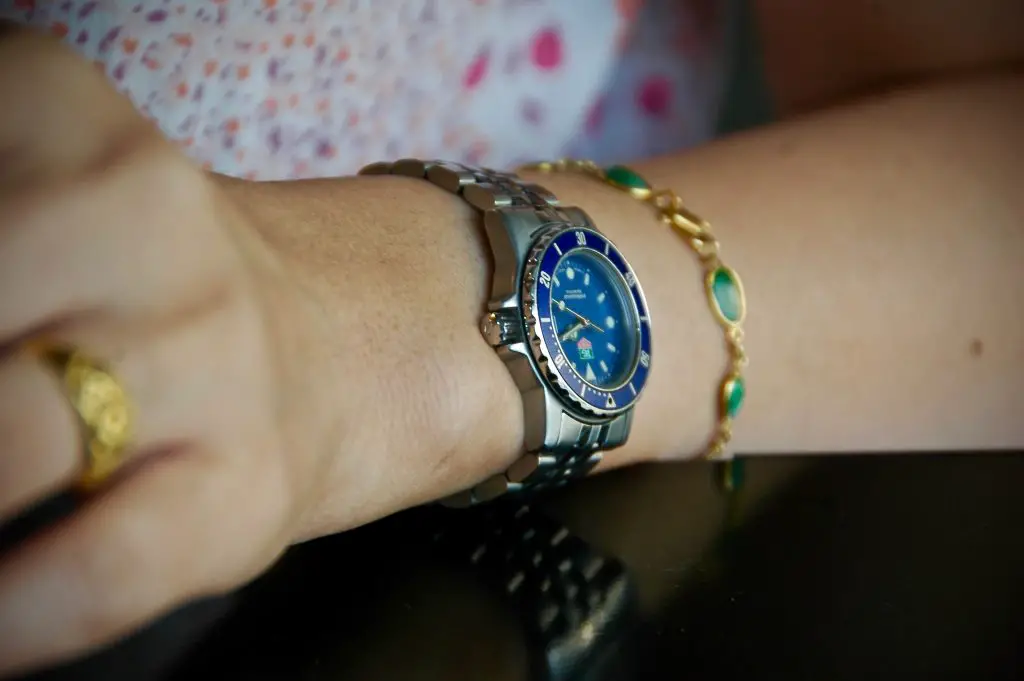 On the official TAG Heuer website, they listed 6 different collections: Formula One, Aquaracer, Link, Carrera, Monaco, and Autavia. These 6 collections consist of some truly beautiful watches. In this section, we'll give a brief overview of each of the collections!
TAG Heuer Formula One
TAG Heuer is not only active in the watch market, but they also have a partnership in Formula 1. The TAG Heuer Formula One watch is a commitment to Formula One and their legendary drivers, Juan Manual Fangio and Ayrton Senna.
This is a watch designed with racing in mind. With its history dating back to 1971, the watch itself will have a sporty look and is highly shock-resistant, perfectly fitting that 'racing' aesthetic.
It's a quartz watch that comes in multiple sizes and different colors and will usually be on the more affordable side. Pair the price tag with the rather casual feel, and you have a watch that's not only easy to wear and looks amazing, but also won't break the bank.
TAG Heuer Aquaracer
The TAG Heuer Aquaracer is a quartz dive watch, introduced in 2004. This is a watch that's not only beautiful-looking but also practical. Because this is a dive watch, this watch will have some features to make it as water-resistant as possible.
A TAG Heuer Aquaracer has a water resistance of up to 300 meters, which is definitely enough to go diving with. On top of that, the screw-in crown is doubly protected to prevent any water from coming inside the watch.
Besides being practical, this is also a great looking watch. With a large, 12-facet bezel, you get the signature 'divers watch' look, which is a little bulkier, but actually extremely common. On top of that, there are multiple colorways and there's even the option of either a leather strap or a bracelet strap.
TAG Heuer Link
The TAG Heuer Link watch collection is a collection of modern and comfortable watches. Starting off as a bracelet, this strap was immediately liked for its streamlined look. TAG Heuer then decided to turn this wonderful bracelet into a watch, thus the TAG Heuer Link collection was born.
Unlike the earlier mentioned watches, this watch is made only with aesthetics in mind. The watches themselves look sleek, modern, and casual, while also portraying a form of luxury and class.
And luckily, this memorable watch comes in at a modest price tag. Considering the looks and quality of this watch, the average price tag of $2.825 is more than justified.
The watch itself will always come in a steel case, but the colors of the face can be chosen. Black, white, and certain shades of blue are just a few of the options!
TAG Heuer Autavia
The TAG Heuer Autavia collection is a collection of watches made for the adventurous. This watch was originally created with use in cockpits and racing cars in mind and wasn't even an actual watch (Autavia stands for Auto and Aviation). It was more of a dashboard.
In 1962, though, the Autavia was relaunched as a wristwatch. It immediately found its space in the market as a cool, sporty watch with a few handy features. This watch comes with an illuminating dial, as well as a rotating bezel.
This watch was pushed further into popularity after some famous drivers started to wear it. In 2019, the Autavia collection was relaunched, giving it a more modern look, as well as an interchangeable bracelet, allowing you to pick the look that you like the best!
TAG Heuer Monaco
The TAG Heuer Monaco collection is yet another nod to their participation in Formula One. This time, they went with a watch that was unlike any others in their collections.
A TAG Heuer Monaco watch will sport a square case, making the watch express a sense of boldness of character. Unusual in the watch world, this was one of the earlier square-cased watches, and to top it all off, this was also one of the earliest water-resistant square-cased watches.
A true piece of innovation, both on the outside and the inside, the TAG Heuer Monaco watch is definitely worth the slightly higher price tag. That is, of course, if you're into square watches.
TAG Heuer Carrera
Arguably the most popular of the TAG Heuer watch collections, the TAG Heuer Carrera collection was first introduced all the way back in 1963.
Originally made for drivers and sports-car enthusiasts, this watch was made to look sturdy, sporty, and refined. It's safe to say they definitely pulled that off, as this is one amazing looking watch.
The dial of this watch is clear, clean, and very easy to read. Added to that is an illuminating feature, allowing you to still read the time clearly, even in the dark.
The TAG Heuer Carrera watches also contain the in-house movements and it's also the watch that features the tourbillon complication, making it even more luxurious and high-end.
Aside from these features, the watch simply looks amazing. It's simple, sleek, elegant, and sporty, all at the same time. This watch might have the highest average price of all the TAG Heuer watches, but it's well worth it.
Are TAG Heuer Watches Worth It
Is an expensive watch like a TAG Heuer watch worth it? This is a question that will always come up with more expensive products, so let's answer it here!
A TAG Heuer watch is worth it if it's worth it to you. If you have the money sitting around and you actually like and want the watch, then it's definitely worth it. If you feel like the watch is way too pricey or you don't fully love it, it's probably not worth it.
Whether or not a watch is worth it really boils down to you as a person. Do you find a watch to be worth a few thousand dollars? And are you willing to spend that kind of money on a watch? If yes, then the watch is probably worth it to you.
If you think the price is ridiculous, or you don't think a watch is worth that kind of money then it's probably best to stay away.
There really is no right or wrong here, just make sure you're honest with yourself. That way, you'll make the right decision for you!