Seiko watches typically aren't all that great at holding their value. They usually depreciate substantially right after leaving the store. However, there are a few Seiko watch models that do hold their value.
There are several Seiko watch models that retain or appreciate in value over time. A discontinued SKX007 model, for example, has nearly doubled in value while models like the SARB033 and SARB017 have either held or appreciated in value.
The SKX007 isn't the only Seiko watch that holds or appreciates in value. In this article, we'll go over the three most popular Seiko models that are known for holding their value!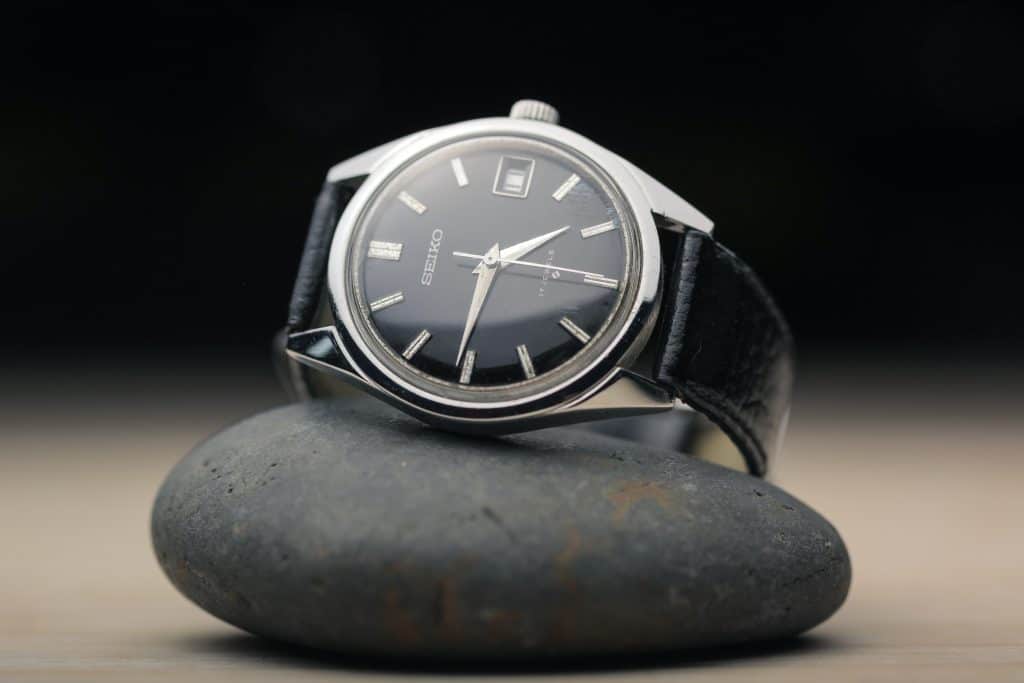 Which Seiko Watches Hold Their Value?
Generally, Seiko watches don't hold their value. Seiko is not a luxury brand, after all. But as you're about to see, some Seiko watches are the exception to this rule.
Seiko watches that hold their value include:
Seiko SKX007
Seiko SARB033
Seiko SARB017
Below, I'll explain each model's features and why they can hold or increase their value in the upcoming years.
Seiko SKX007K Automatic Waterproof Men's Watch
The SKX007 (available on Amazon.com) is arguably one of Seiko's most iconic watches. It's a diver's watch that traces its origins as far back as 1965. Diving enthusiasts aren't the only ones who can appreciate the SKX007, though: Its classic yet robust design makes it suitable for most weather conditions and occasions. 
The SKX007 is an automatic watch, meaning you don't need to wind it or change its batteries. Because it's a diver's watch, it features a stainless steel case (to prevent rust from contact with water), luminescent time markers (to tell time under reduced visibility), and an ISO rating of 6425 (for water resistance up to 200 meters).  
Does the Seiko SKX007 Hold Its Value?
Since the Seiko SKX007 is an old model, you'll find plenty of used ones online. If you check WatchPatrol.net, the cheapest ones sell for around a couple hundred bucks.
The Seiko SKX007 holds its value despite its age. The lowest price for a typical SKX007 on the secondhand market is $200, but you can also sell pre-owned ones for twice that value. A couple of used SKX007 sell for over $800 on eBay, although it's worth noting that the sellers ship from Japan.
Then again, you might not be too keen on a model designed primarily for diving enthusiasts. Let's take a look at a Seiko watch more suitable for everyday use: the Seiko SARB033. 
Seiko SARB033 Automatic Mechanical Men's Watch
The Seiko SARB033 (available on Amazon.com) is an excellent choice if you prefer a classy yet affordable dress watch. You can still find the SARB033 online even though Seiko discontinued it.
The first thing you'll notice about the SARB033 is its size. The case diameter is only around 38 mm, which fits wrists with a circumference of five to seven inches (14 to 18 centimeters). If your wrist size exceeds seven inches, you might want to look at a more oversized alternative.
Another unique feature of the SARB033 is the sapphire crystal. Seiko typically uses Hardlex to protect their dials, but they chose sapphire for the SARB033 due to its better scratch resistance. Also, sapphire is more suitable for dress watches since precious stones add sophistication to any outfit. 
Lastly, you have the SARB033 display. You can tilt the watch at any angle under any lighting, and you can still easily read the time. Overall, the SARB033 is a model that ages well. 
Does the Seiko SARB033 Hold Its Value?
A second hand SARB033 is at least twice as pricey as a used SKX007. Most used SARB033 watches fall within the $500 to $1,000 range on eBay. 
The Seiko SARB033 can hold its value. If you search for new and used SARB033s on eBay, you'll notice that both fall within the same price range (i.e., $500 to $1,000). A couple of new SARB033s on eBay range from $1,190.39 to $3,175, although the sellers ship from Japan and Hong Kong, respectively.
Last but not least, you have the Seiko SARB017. What makes it unique, and how well does its value hold up over the years? Find out in the next section.  
Seiko SARB017 Automatic Brown Strap Men's Watch
Also known as the "Alpinist," the Seiko SARB017 (available on Amazon.com) is the most practical of the watches on this list so far. The Alpinist gets its name from the 1960s yama otoko ("mountain men"), who inspired the watch's designers to create its earthy yet practical aesthetic.
The Alpinist's emerald green dial will turn heads. You'll notice that the green shade changes depending on the amount of light that hits it. The gold finish for the hands, markers, and Seiko logo complements the dial beautifully and makes it easier to tell time under most conditions. 
The one deal-breaker for the SARB017 is its strap. I understand that the brown faux leather completes the mountain man aesthetic, but it feels cheap for a watch meant to stand out from the crowd. For the most part, however, the SARB017 is a durable and versatile piece that deserves a place in any watch collection.      
Does the Seiko SARB017 Hold Its Value?
Like the other watches on this list, the SARB017 is on Seiko's "discontinued" list. Still, you can find used and new iterations on WatchPatrol.net and eBay, respectively.
The Seiko SAR017 Alpinist holds its value to this day. Secondhand Alpinists can cost as low as $500 on WatchPatrol.net. On the other hand, you can buy pre-owned SAR017s for $750 on eBay — a 50 percent profit for the cheapest Alpinist on WatchPatrol.net. 
As you can see, Seiko manufactures pieces that have the potential to increase in value — albeit not by a significant margin.  
Conclusion
Not all Seiko watches will hold their value. In fact, most don't, but there are several older and/or discontinued models that may have held their value or appreciated in it over time.
The proceeds won't make you rich, but having an extra hundred bucks or two won't hurt either. It's also nice to just recuperate the costs of the watch itself. It essentially means you had a free watch all that time!