In the world of watches, Panerai is synonymous with elegance and durability. You can spot its signature large case from a distance, and fans of its watches will tell you about the unique "shine" they have. But why are Panerai watches so expensive? And does their quality explain the price?
Panerai watches are expensive thanks to the high-end materials, expert craftsmanship, deep roots in both Italian and Swiss watchmaking, luxurious marketing, and celebrity endorsements. All these factors contribute to a high retail price.
Panerai carved a name for itself in the world of luxury watches and remained one of the most prominent names for its continued innovation.
In this article, we'll cover all the different aspects of why Panerai watches are as expensive as they are!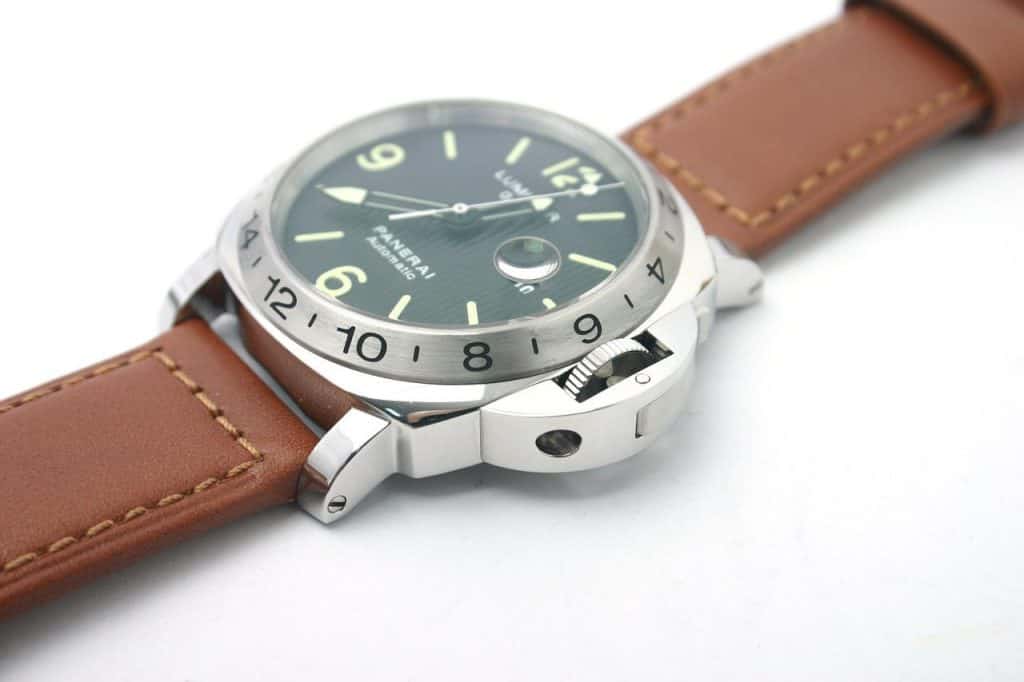 Why Are Panerai Watches So Expensive?
Panerai has a rich watchmaking history, finding its roots in making military timepieces to creating the high-end and luxurious timepieces we know and love today. But we've all noticed how a Panerai watch can cost quite a lot of money. We'll break down why that is in detail below.
Precious Materials Used in Production
Panerai's come in many different finishes and at various price points. However, the special edition Panerai watches take the word "luxury" to the next level. Here are some of the materials used to make Panerai watches:
These materials alone can cost thousands of dollars when sold as jewelry, let alone being made into a high-precision, elegant timepiece.
The use of these high-end materials is something we value, and that's why Panerai incorporates them in their designs.
Alongside these high-end materials, Panerai watches also come with a sapphire crystal to cover the watch face. This 'crystal' is the piece of glass that covers the dial of the watch.
Out of the three materials used for the watch's face, a sapphire crystal is without a doubt the best and most scratch-resistant. In fact, a sapphire crystal watch face can only be scratched by diamonds. But such high-end materials come with a higher price.
Craftsmanship and Mechanisms
If you set aside the precious material aspect, you can see that Panerai still costs considerably more than non-luxury brands. That's because much of the watches' value comes from the work put into designing and manufacturing them, as well as the wages of the professionals working on them.
Back in the early days, Panerai had their base and movements provided by Rolex Geneva. However, as the technology available to them became more advanced, they went from outsourcing the movement to ETA to using Richemont's Horlogère ValFleurier.
Richemont is the luxury Swiss watch conglomerate that acquired Panerai in 1997. It currently controls all the aspects of manufacturing the watches, including the movements as of 2021.
Since all Panerai watches are made in Neuchâtel, Switzerland, the high cost of living there makes for a higher manufacturing price. Panerai may have kept the Italian naming and branding, but the watches are Swiss through and through.
Additionally, the wages of an expert Swiss watchmaker are high. And considering the manhours put into producing a Panerai watch, the production costs of a Panerai watch are high as well. This is again reflected in the retail price.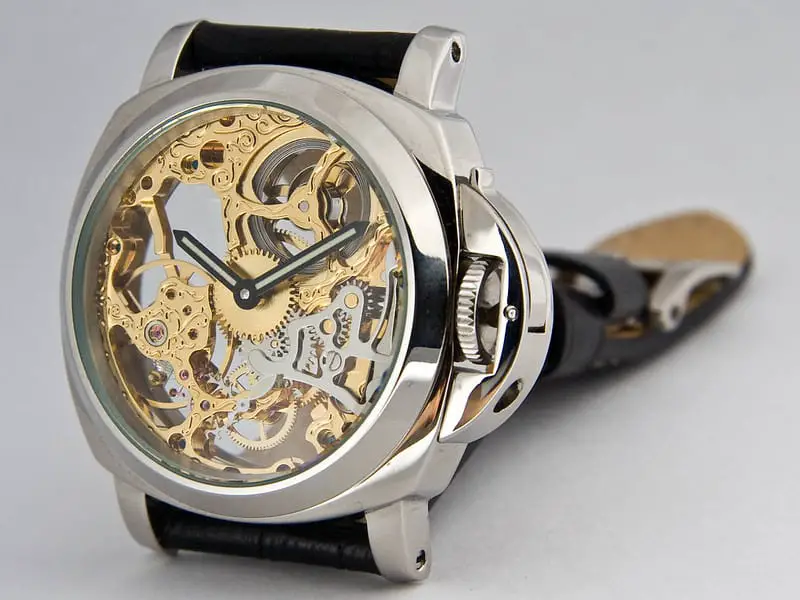 Celebrity Representation and Ambassadors
Like it or not, our culture is influenced by the choices the rich and famous make. Part of the appeal of Panerai watches is that celebrities choose to be seen in them, making them look more like luxury items.
In fact, Panerai first gained traction thanks to Sylvester Stallone and Arnold Schwarzenegger taking an interest in them in the 1990s. From then on, they were seen on Bill Clinton, Ben Affleck, Dwayne (The Rock) Johnson, Brad Pitt, Russel Crowe, Orlando Bloom, and Heidi Klum.
This popularity among Hollywood's A-listers made Panerai a household name, which helped the company market its watches to the average American. The company went on to partner with many influential figures in different markets to appeal to a wider base of consumers.
The brand now has ambassadors that work in fields like journalism and exploration, as well as professional athletes. The current roster includes Jeremy Jauncey, LI Yifeng, Gregorio Paltrinieri, MS Dhoni, Jimmy Chin, Mike Horn, and Guillaume Néry.
Panerai's Watch Design Features
The current collections of Panerai watches have different features that set them apart from other brands, some of which have been around since the 1940s. They all share some characteristics that you can easily spot, like:
Cushion-shaped case
A half-moon crown guard, trademarked "Device Protecting the Crown."
A large case, from 40 to 50 mm in diameter
Luminescent numerals
These are the general outlines for a Panerai watch. However, the watches vary significantly in design elements, as well as features that set apart regular collections from special edition watches.
All in all, the most prominent feature seems to be their size, with some enthusiasts saying it's a "watch built like a tank" because of how large it is. This specific reason is why they're so polarizing; people either love Panerai watches or hate them.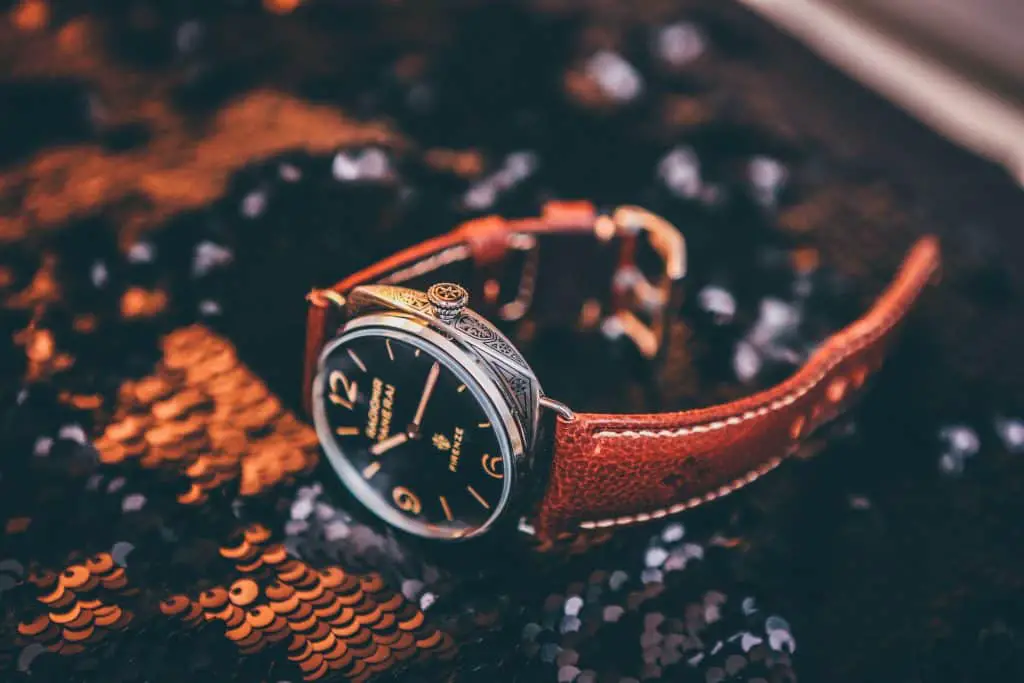 Panerai's Rich Watchmaking History
In 1860 Florence, Italy, an Italian watchmaker called Giovanni Panerai opened his first timepiece shop. It also served as a workshop and a school for watchmakers.
The innovation of his descendants led to a 1916 patent for a radioactive powder that made the numerals on the watch glow brightly in the dark. And that's how the Panerai Radiomir model was born.
In the 1930s, Panerai became the official supplier for the Regia Marina (Royal Navy) of Italy. The submersible, high-pressure-resistant watches they provided were a great asset; that's why they remained in contract with the Navy until the 1980s.
In 1993, Officine Panerai released the first collection for the public, redesigned to convey elegance as well as durability. These watches were spotted on many high-profile figures, which only contributed to their popularity.
Conclusion
There are many reasons why luxury goods cost as much as they do, but in the case of Panerai, it makes sense.
Panerai watches are the epitome of Swiss excellence with a strong Italian background. They utilize precious materials, such as gold, platinum, and precious stones, to make the cases. Add to the equation the Swiss movements made by ETA or Horlogère ValFleurier, and the cost is justified.
Even the stainless steel range is made with high precision and durability in mind—a direct result of keeping their operation strictly in Switzerland. All of these reasons made celebrities and world leaders trust and choose Panerai, which eventually contributed to the high price.