Known for its high-quality, unique watches, Rado's arguably one of the most respected watch brands in the world. Owning a Rado watch is usually a statement in itself due to the brand's high level of craftsmanship. But why are Rado watches so expensive? 
Rado watches are expensive because they're made of high-quality materials, including stainless steel and bronze. Additionally, many Rado timepieces are made of unique and unconventional materials, like ceramic. Rado watches also utilize automatic movements and come in an array of styles.
Of course, these are just a few of the reasons why Rado's are expensive. In this article, we'll cover everything that makes a Rado as expensive as they are. We'll also look at second-hand Rado's and see if they're more affordable.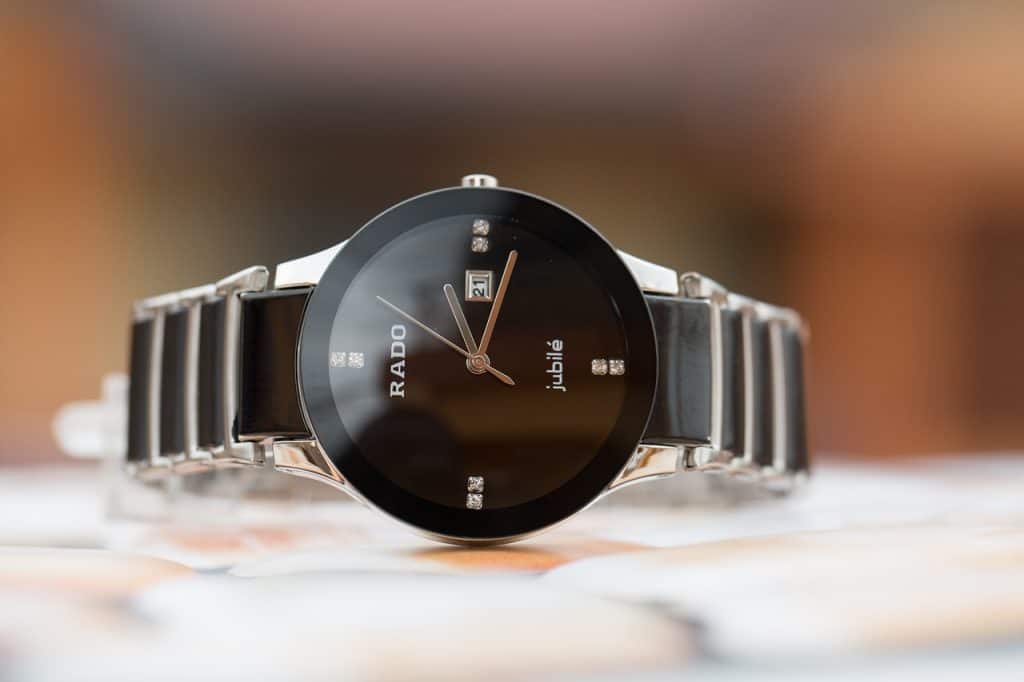 What Makes Rado Watches Expensive?
The cost of a watch usually comes down to its quality, unique features, and materials used.
Let's look at some of the factors that make Rado watches costly. 
High-Quality Materials
First and foremost, Rado watches are made of impressive, high-quality materials that you wouldn't find in cheaper watches. Examples of such materials include:
Sapphire crystal: An expensive scratch-resistant crystal you'll find on all the best watches, including brands like Rolex, Omega, and of course, Rado.
Stainless steel: A durable, high-quality material that stands the test of time. Since Rado watches are made of stainless steel, they're easy to clean (and maintain) and highly durable. Rado uses the 316L stainless steel alloy, the industry-leading variant.
Bronze: Although bronze isn't as expensive or valuable as gold, it's still a high-quality and costly material that some Rado watches are made of. An example of a Rado watch made of bronze is the Captain Cook Automatic Bronze.
Titanium: This is one of the most lightweight yet durable materials on the market. It looks stunning, is of incredible quality, and is easy to wear.
Rubber: Rubber may not be the most expensive or luxurious material, but it's long-lasting and easy to maintain/clean. The rubber material on certain Rado watches also makes them attractive to watch enthusiasts, as it's a rather unusual choice.
Rado watches are water resistant to a minimum of 3 BAR (30 meters or 100 feet).
However, most Rado's will have a significantly higher rating, typically hovering between 5 BAR and 30 BAR.
Pressure-testing a complicated watch like a Rado is part of the quality assurance. But it also adds up to the overall price.
High-Tech Ceramic
Not only does Rado use high-quality materials, but it also uses unconventional materials in the watches, like high-tech ceramic.
Rado was one of the original makers of ceramic watches, which explains why their ceramic timepieces are so popular and expensive.
Since creating ceramic watches can be a complex process, it requires great effort and precision. This, of course, is reflected in the high price of Rado's ceramic watches.
Ceramic watches tend to be highly scratch-resistant, meaning a Rado watch can look newer and cleaner for longer than watches made of other materials.
People interested in scratch-resistant ceramic watches are generally happy to splash their cash on a Rado watch because of the company's positive reputation in this area.
Here are the main benefits of ceramic watches:
They are scratch-resistant, even more than materials like gold and steel. 
They are long-lasting due to the durability and hardness of the material.
They are comfortable on the wrist and shouldn't cause any irritation.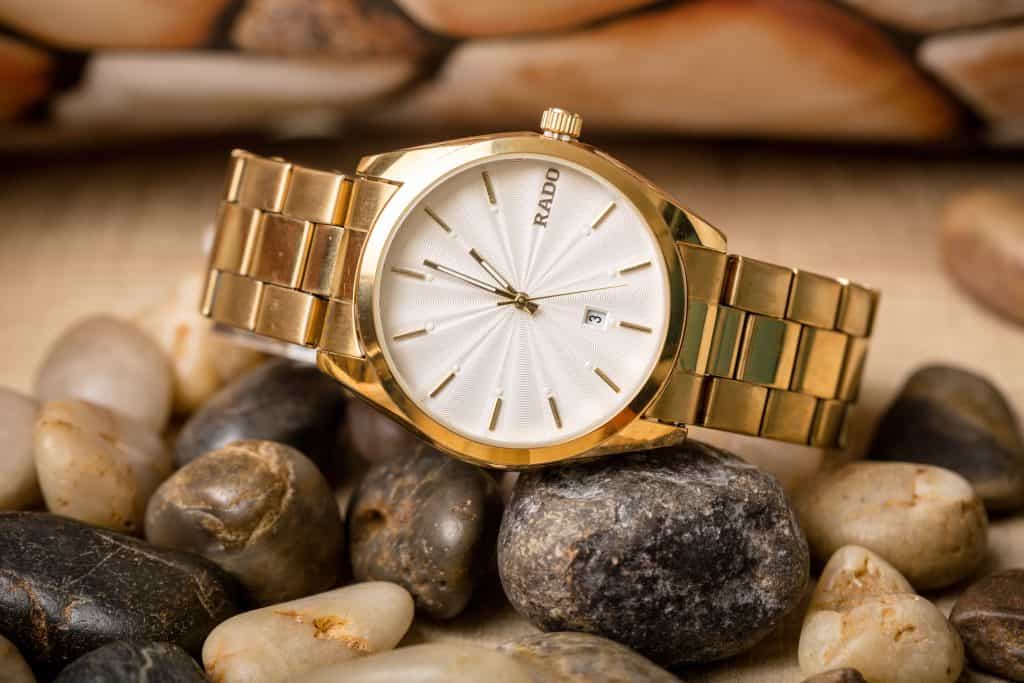 Automatic Movements
Unfortunately, Rado doesn't make in-house movements like other luxury brands. Instead, the brand uses ETA automatic movements for many of the watches.
ETA is one of the leading movement-manufacturers in the watch world.
They offer everything ranging from low-end, cheap quartz movements to high-end and expensive automatic movements.
Automatic movements are much more complex and, therefore, expensive than quartz, which explains why many of Rado's watches are costly despite not featuring in-house movements. 
However, you'll notice that some of their cheaper models feature quartz movements.
The main reason these tend to be the most affordable is that the quartz movement is the easiest and cheapest to implement and requires the least amount of craftsmanship.
Here are some of the reasons why automatic movements make a watch more expensive:
More parts are required as the movement is more complicated.
More skill (and precision) is required. Therefore, you must factor in labor costs.
Rado watches would likely be more expensive than they currently are if the movements were made in-house.
Including an in-house movement is also a prerequisite for the brand to be considered a luxury watch brand.
Still, the ETA movements are reliable and are part of the reason why the value of the watches is as high as it is.
The Watches Are Authentic and Swiss-Made
When trying to figure out why a watch is expensive, one thing to consider is where it's made.
Many affordable watch brands have factories in places like China, meaning the level of craftsmanship is low. That's one of the reasons they can charge lower prices for the timepieces.
However, Rado watches are not made in factories across the globe. Instead, they're made in Switzerland, so you get an authentic Swiss watch if you buy one.
Since they're made in a Rado factory in Switzerland, you're guaranteed to get a hand-made watch with excellent levels of craftsmanship.
Each watch must meet the lofty standards set by Rado.
Authentic swiss-made watches tend to be more valuable and expensive than other kinds of watches, so it's no surprise that Rado watches are so costly!
Unique and Stylish Designs
People don't just buy watches for functionality. For watch enthusiasts, intricate features like style and design play a massive role when deciding between brands.
Rado sells all kinds of watches, so there's bound to be a design for everyone. 
You can find anything from a simple, sleek design to an unconventional and eccentric model (like many high-tech ceramic options).
The vast array of stylish and quirky designs makes Rado an attractive watch brand for many timepiece lovers, which helps keep the prices and client interest high.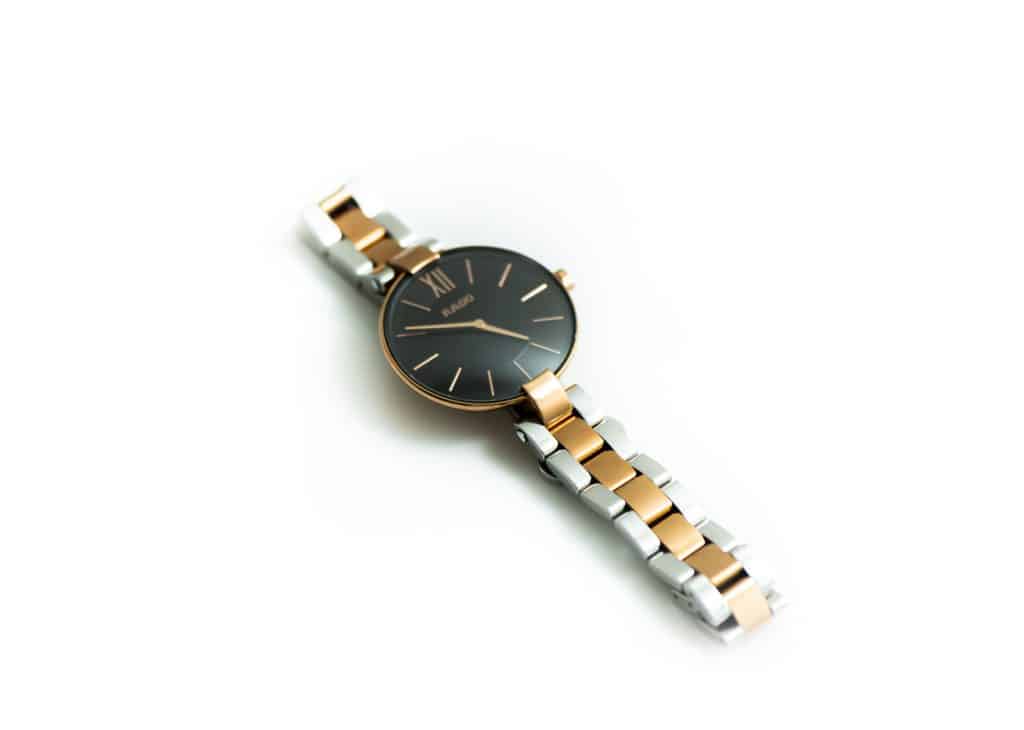 Are Rado Watch Services Expensive?
Now that we've discussed the main reasons behind the high cost of Rado watches, let's assess Rado's after-sale services.
Firstly, it's important to note that Rado has two types of services: full and partial. 
A watch needs partial servicing if a particular part is broken and needs to be repaired or replaced.
A full service is more general and includes different things, including replacement or fixing of movement issues.
The price you need to pay for a service depends on the watch type. The cheapest full service costs $200, which relates to all quartz watches. If you're wondering how much a partial service costs, the cheapest is $65. 
The most expensive service is $350, but you may need to spend more if you need additional parts that aren't covered in the service price.
But if you're careful with your Rado timepiece, you shouldn't need to replace parts often (if at all).
So, Rado watch services are not too expensive in most cases. Plus, it's unlikely that you'd need to have your watch serviced frequently. 
According to the official Rado website, most watches may need servicing after every 5-7 years.
The main reason to have your Rado watch serviced is to maintain the movement and ensure it remains as accurate and reliable as possible.
Are Rado Watches Worth the Money?
Rado watches are worth the money because they're well-made and durable.
Although costly, they're not as expensive as watches you might find from Rolex or Cartier, but you're still getting an excellently crafted piece.
As mentioned earlier, Rado watches are made with superb craftsmanship and skills, even if the movements are not made in-house.
The high-tech ceramic watches are some of the most unique Rado models and are undoubtedly worth the money.
Consider buying one if you want something different, durable, and scratch-resistant.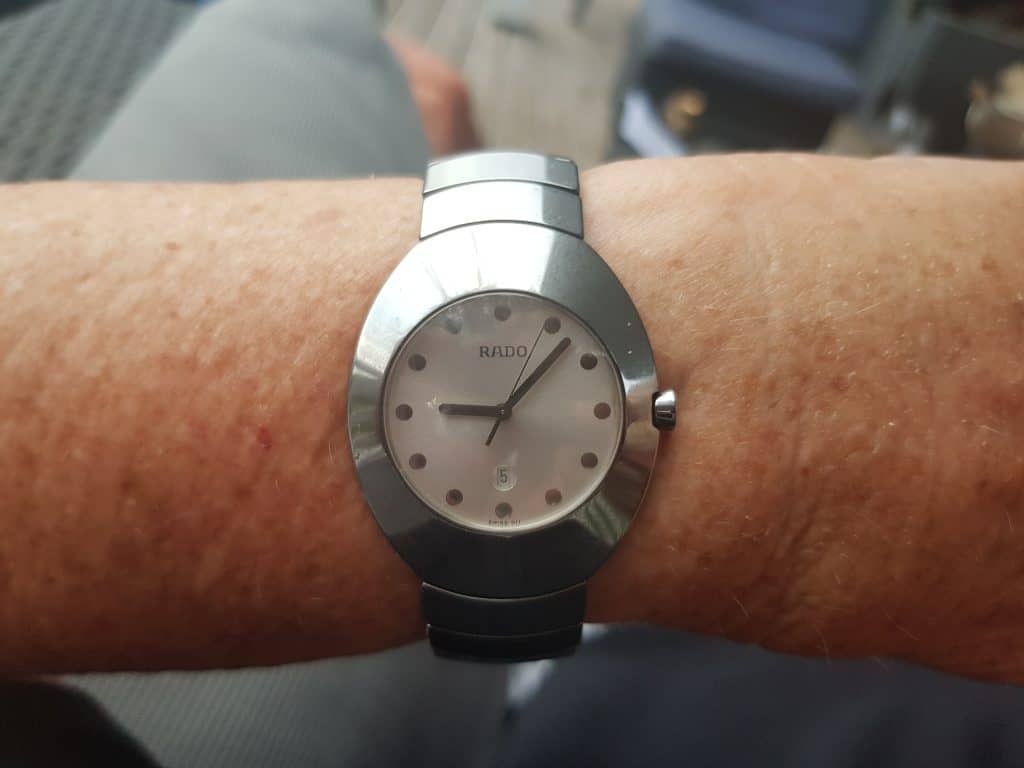 Are Second-Hand Rado Watches Cheap?
Most second-hand Rado watches are not cheap, but they are generally more affordable than their original retail price.
If you visit a watch marketplace like Chrono24, you'll see many pre-owned Rado watches retailing at slightly over $1,000.
So even if you want to buy a second-hand timepiece, you're looking at spending a decent amount.
You might wonder why second-hand Rado watches are so expensive. The high cost is mainly due to their design and craftsmanship, meaning people are willing to pay high prices for them despite being used. 
In other words, Rado watches tend to hold on to their retail value relatively well.
The quirky designs of some of the Rado watches are additional reasons why they aren't cheap after being worn.
It's hard to come across other brands with similar designs and styles, a feature that makes the pre-owned Rado timepieces attractive to buyers. 
The good thing with Rado watches is that they tend to retain their value over time, which is great if you're looking to sell somewhere along the line. 
Second-hand Rado watches can also cost more than the retail price if the model is rare and in high demand.
In that case, you can even pay more for a second-hand watch than you would when new. But this is true for any watch brand, not just Rado.
Conclusion 
Rado watches are expensive because they're luxurious and durable. They're made of valuable materials like sapphire crystal and stainless steel and come in a wide variety of styles and designs. 
Another reason specific Rado models are so expensive is that they're made of high-tech ceramic, a long-lasting and scratch-resistant material that gives watches a quirky appearance. 
And since Rado has used ceramic materials for several years, their watchmakers are highly skilled at creating some of the most unique timepieces.
Rado watches are worth the money if you're looking for a luxury timepiece that will last many years.