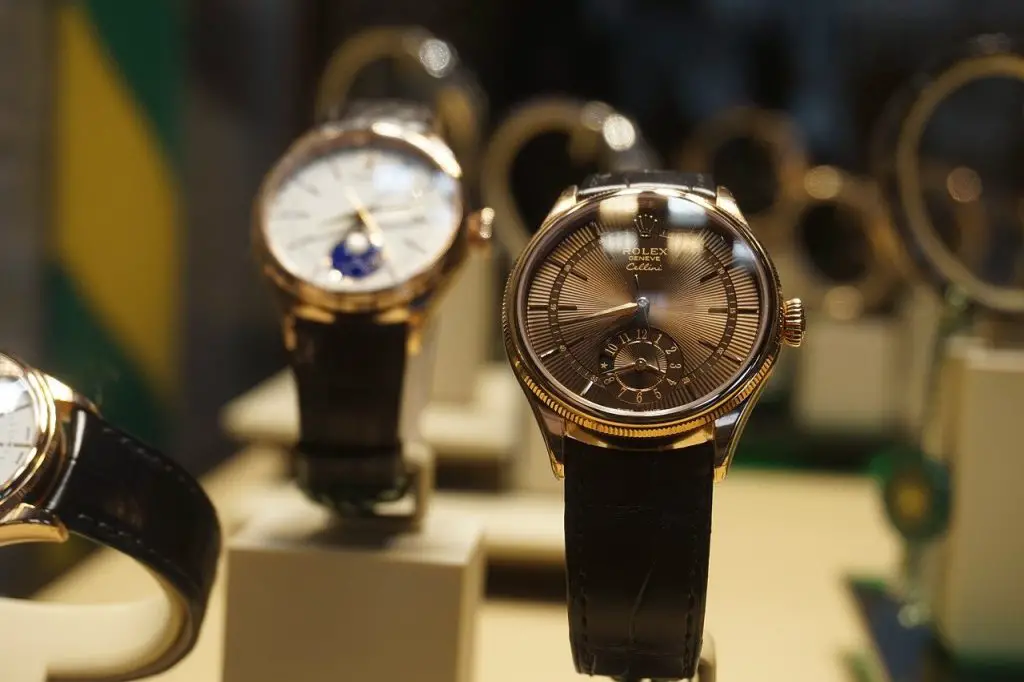 Rolex is one of the world's most renowned luxury watch brands. While you can purchase one of the iconic brand's timepieces at an official Rolex retailer and private seller, a private seller may not always have the original certification papers that came with the watch. You may have wondered if Rolex will service your watch without any papers.  
Rolex will service a watch without authentication papers. However, Rolex must first check to see if your watch has been stolen through an international watch database. If your watch is not on the stolen list, Rolex will service it whether you have the papers or not. 
Don't worry if you've lost your certificate of authenticity or you bought a watch from the original owner who didn't have them. As long as the watch is not stolen, Rolex will service it. 
I'll go into more detail about how the company services watches without papers, what Rolex watch authentication papers are used for, and how much it may cost to get your Rolex serviced.
Will Rolex Service A Watch Without Papers?
Even if you don't have the original certification papers, Rolex will service your watch if you ship it to them in the mail or bring it in to one of their Official Rolex Retailers and Service Centers. 
Rolex's network of Official Rolex Retailers and Service Centers is available worldwide in more than 100 countries, so more than likely, you should be able to find a highly skilled watchmaker near you to service your watch. You can check Rolex's Official Rolex Retailers and Service Centers database to see where they are located. 
We'll go into more detail about certification papers in just a bit, but although papers add value to a watch as it helps confirm its authenticity and origin, they aren't required for a watch to be serviced.
Rolex Will Check If Your Watch Is Stolen
There are several different international stolen watch databases on the internet that can be used to check to see if your watch has been stolen, like MyStolenWatch, The Watch Register, and Rolex Tracker. 
When you bring in your watch to be serviced, Rolex or one of their Official Rolex Retailers and Service Centers verifies if your watch has been stolen using databases like these. To do this, Rolex runs the serial number of your watch. 
When most people invest in buying a Rolex watch, they usually take the time to register their watch's serial number with the company (when you purchase a luxury watch, I recommend doing this). Rolex owners also typically report cases of theft or loss to the police and Rolex. 
When you report your watch stolen to Rolex, they can flag it in their database to alert, should your watch ever be taken in by the thief for servicing. For the Rolex watch enthusiasts that have had their timepieces taken, this is a great recovery tool.  
You can check the status of your previously-owned Rolex watch too. Log on to one of the lost and stolen watch databases like Rolex Tracker, MyStolenWatch, or The Watch Register, then grab your watch and look at the back of the watch case. 
Authentic Rolex watches have the model and serial numbers engraved between the watch lugs and where the watch body meets the band/bracelet. You can find the serial number at 6 o'clock and the model number at 12 o'clock. 
Either way, the bottom line is that should you bring in your watch for servicing, Rolex will check to see if it has been stolen and will not service a reported stolen watch. If your timepiece comes back with a clean record, it's good to go to be serviced.
What Are The 'Rolex Papers'?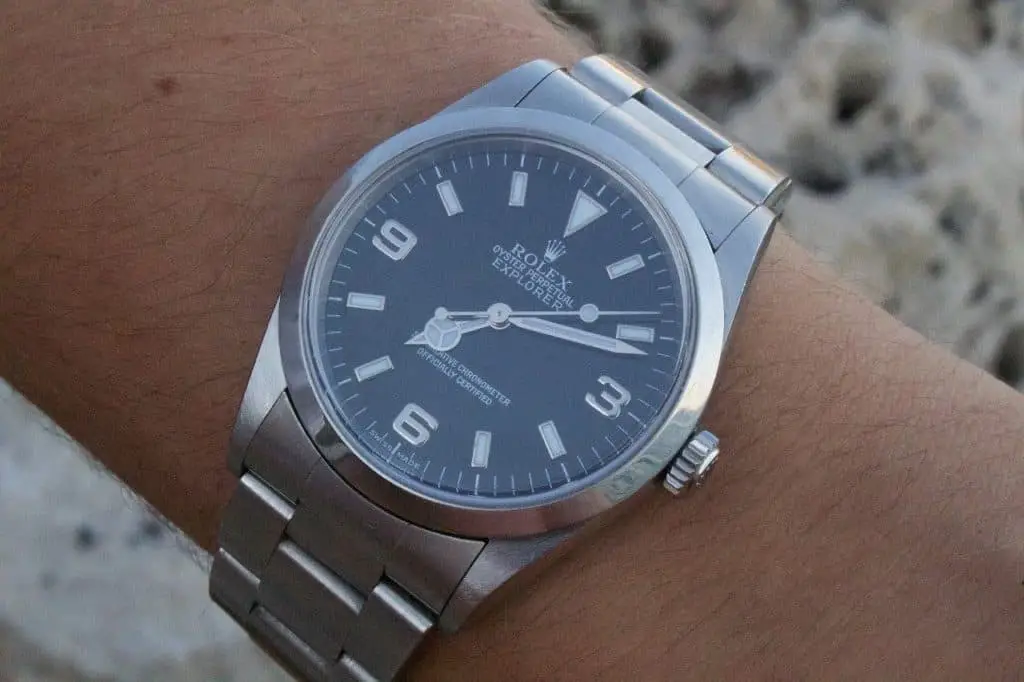 When a luxury watch is newly purchased, it comes with a watch box and papers. But what exactly are these papers, and are they important?
Papers may consist of the Certificate of Authenticity, Certificate of Origin, warranty card, and user manual, depending on the brand. Any time you pay up for a luxury watch, it usually pays off to hold onto these documents. Should you ever decide to sell your watch, the presence of those papers can add value, making you more money at the time of sale. 
It varies by make and model, but on average, a watch increases its selling price by at least $250 by including undamaged papers and the original box. 
Keep in mind that these documents do not serve as legal documents and are not required when selling a watch. Furthermore, not all buyers care about having the papers — but a quick Google search will show you that there are more pre-owned watches for sale with papers than without. Again, these papers can increase your watch's value. 
Why are these papers important, though? A watch's original paperwork adds value and better confirms authenticity. However, papers do not guarantee an authentic watch. The paperwork can help prove that a watch isn't a replica, but unfortunately, people can fake these documents too 
The best way to avoid the possibility of buying a counterfeit luxury timepiece is to buy directly from a reputable Rolex dealer and not through a private seller. 
Furthermore, Rolex will only honor a watch's standard 5-year warranty period if the papers are presented at the time of service. 
What's The Difference Between A Guarantee Card And Papers?
Papers. Guarantee card. Both of these terms mean the same thing, but they are different in that papers are indeed just paper and a Rolex guarantee card looks like a plastic credit card. Both are used to help confirm a watch's authenticity.
Before 2006 with the introduction of the plastic guarantee card, Rolex used actual papers for their guarantee. Papers would contain the watch's serial number, reference number, date of purchase, and retailer. 
It wasn't until 2006 that Rolex switched to what is still being used today — a piece of plastic the size of a credit card. These cards contain everything that the outdated papers included, though plastic has the benefit of not falling victim to poor storage conditions, like humidity, as physical papers do. 
Will Rolex Replace A Lost Guarantee Card?
It's easy to misplace your authentication papers or guarantee card. Should you lose either one, Rolex will not issue you a replacement under any circumstances. As soon as you purchase a luxury Rolex, it would be best if you planned where you are going to safeguard this information. 
If you need more assistance with this, Rolex recommends contacting the Official Rolex Retailer you purchased your watch from. 
How Much Does It Cost To Get My Watch Serviced?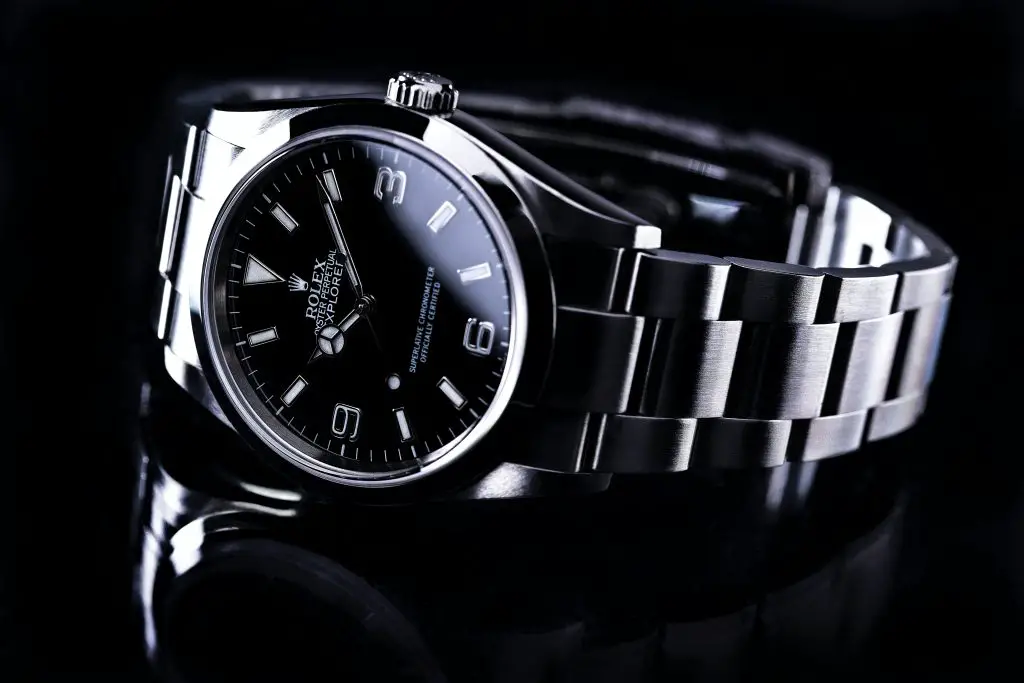 How much a service job on your watch may cost depends on the type of watch model, condition of the watch, and type of service required. Rolex watch servicing typically ranges between $600 – $1,000, with $600 being the average. The exact price for your watch service can only be estimated with a Rolex authorized Service Center. 
Several factors contribute to the service cost, such as the model, movement, and the case condition and type. This is why taking care of and properly storing your timepieces can save you money and time by forgoing the need for as many servicing sessions. 
Since some Rolex watches must be sent to Switzerland to be serviced, as not all local Rolex Service Centers have the parts nor skill to fix every detail — you may have to pay for shipping costs too. 
What Happens During A Watch Service?
There are standard procedures for when a watch needs to be serviced. The watch must initially be assessed for repairs, then once given the go-ahead from the watch's owner, the watch will be serviced. 
First, the movement is removed, which is the most essential part of the service. Dismantling the watch's movement requires a tremendous amount of attention to detail. Still, it is necessary as removing the movement from the case allows the service expert to work more precisely with the movement. Then, other watch parts like the hands and the dials are taken apart and checked for functionality. 
The expert continues to break up the movement and clean its parts, fixing any damage or potential problems. Any parts that have been damaged by wear and tear are replaced. Impurities are removed from each watch component by cleaning it in an ultrasonic bath. Once everything has been cleaned and lubricated, the watch expert reassembles each piece and returns it to the case. 
Lastly, the watch must be adjusted using a timegrapher tool and tested for accuracy. Commonly, a polish will also be included in a service, but this is something you might not want to do. Polishing can detract from the value of the watch, so if you don't want your watch to be polished, make sure to let it be known beforehand!
It's always a good idea to keep up with servicing your watch to prevent problems down the road. Damaged parts can damage your entire watch, and you certainly don't want that to happen on a timepiece you invested so much in. 
To recap, you don't need to have any certification papers or a guarantee card if you would like to get your Rolex watch serviced. The watch is the only thing you need to bring in. Should you ever sell your Rolex though, the papers will add some value.