If you've had your watch for a while, you might be considering changing the strap to make it look new again. Or, maybe your strap is damaged, and you want to replace it instead of getting a whole new watch. So, how much would this cost?
It can cost anywhere between $10 and $5,000 to change your watch strap, depending on the brand and material you're looking for. For example, it often costs over $1,000 to buy an official Rolex watch strap. On the other hand, buying a Seiko watch strap costs between $15 and $500.
The rest of this article will discuss how much it costs to change different watch strap brands. Be sure to read on if you want to learn more!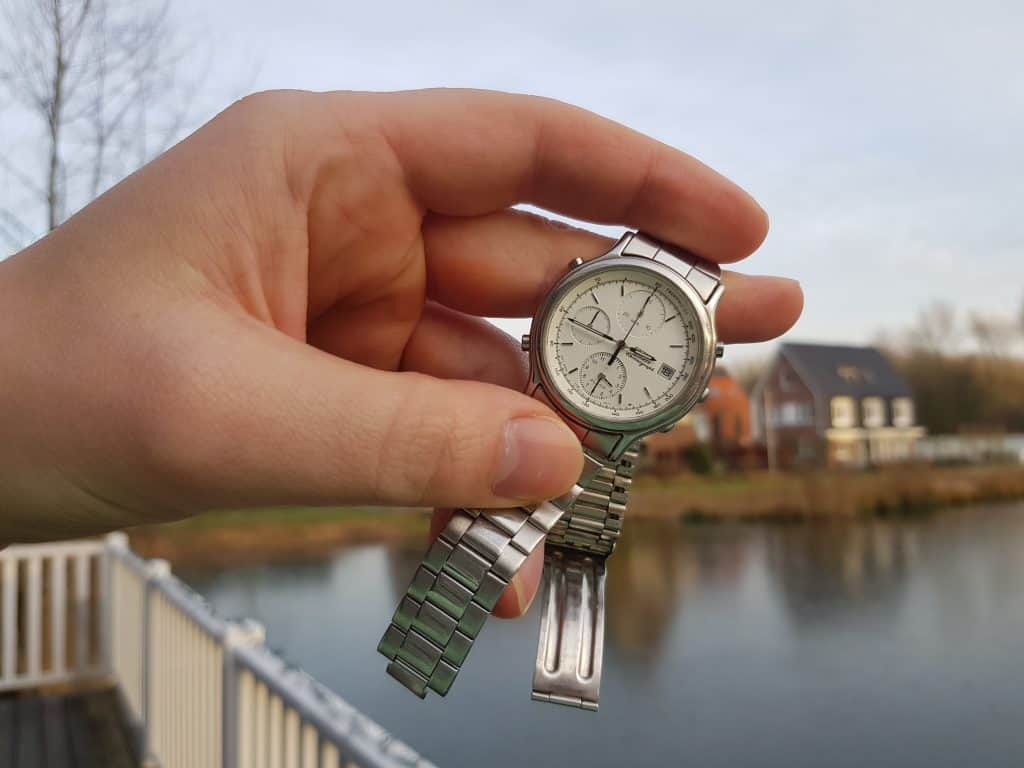 How Much Does It Cost To Change a Leather Watch Strap?
It can cost anywhere from $20 to a few hundred dollars to change a leather watch strap, but the precise cost will depend on the leather used. Low-quality leathers will cost much less than higher-quality ones. 
If you're looking for a budget leather watch strap, Crown and Buckle offer many different options. Their straps are suitable for many brands of watches, including Seiko, and they come at a highly reasonable price (many of their leather straps cost around $30).
The higher-end leather straps start at around $100 and generally last longer than cheaper ones. An example of somewhere that sells these kinds of leather straps is Hodinkee. 
How Much Does It Cost To Change a Metal Watch Bracelet?
It costs between $10 and a few thousand dollars to change a metal watch bracelet. The exact price depends on the brand of the bracelet and the quality of the metal. If you want to get an official Rolex bracelet, it will likely cost $1,000. However, there are many cheaper options out there.
Metal bracelets are cheaper than leather because leather is a more expensive material in general. However, you can find excellent quality metal bracelets without breaking the bank.
For example, Strapcode sells many metal watch bracelets that look expensive and high-quality but are very affordable. Many of their best-selling bracelets range from $50 to $90.
How Much Does It Cost To Change a Rolex Watch Strap?
It usually costs at least $1,000 to change a Rolex watch strap, but it often costs much more than this. The price will depend on the type of Rolex strap or bracelet you're looking for, and there will also be service charges for the replacement.
Unfortunately, you can't browse the internet to look at official Rolex bracelets. Instead, you need to contact your nearest Rolex service center. There, they'll assess the situation and give you a personalized quote. Once you've established what you want, the Rolex staff will replace the bracelet for you.
Purchasing a New Rolex Watch Strap
Rolex doesn't sell watch bracelets or straps directly to customers because of the complexity of installing them. That's why you'll need to go through an official service center to install a new official Rolex bracelet, so be prepared to spend big bucks!
If you don't want to spend much money on a replacement Rolex strap, you could go for a non-branded one. For example, Crown and Buckle's premium NATO straps work well with Rolex watches, and they're incredibly affordable. 
Of course, they won't be of the same standard as a Rolex strap or bracelet, but it's an affordable way to change the look of your watch. However, there are more downsides to this approach than upsides.
Opting for an off-brand watch strap could make your Rolex appear fake because all authentic Rolex watches have the logo (crown symbol) on the bracelet's clasp. If you choose a non-Rolex replacement, you won't have the original logo on your new bracelet or strap.
Additionally, Rolex may refuse to work on the watch again. Since a third party has tampered with the product, an official Rolex store may leave you hanging for any further servicing.
If Rolex, or any authorized seller, suspects the watch is a fake, there's also a high chance that they will accept the watch, but refuse to give it back. Authorized sellers are allowed to take counterfeit watches out of the rotation, and a Rolex watch with an off-brand strap may qualify as a counterfeit watch.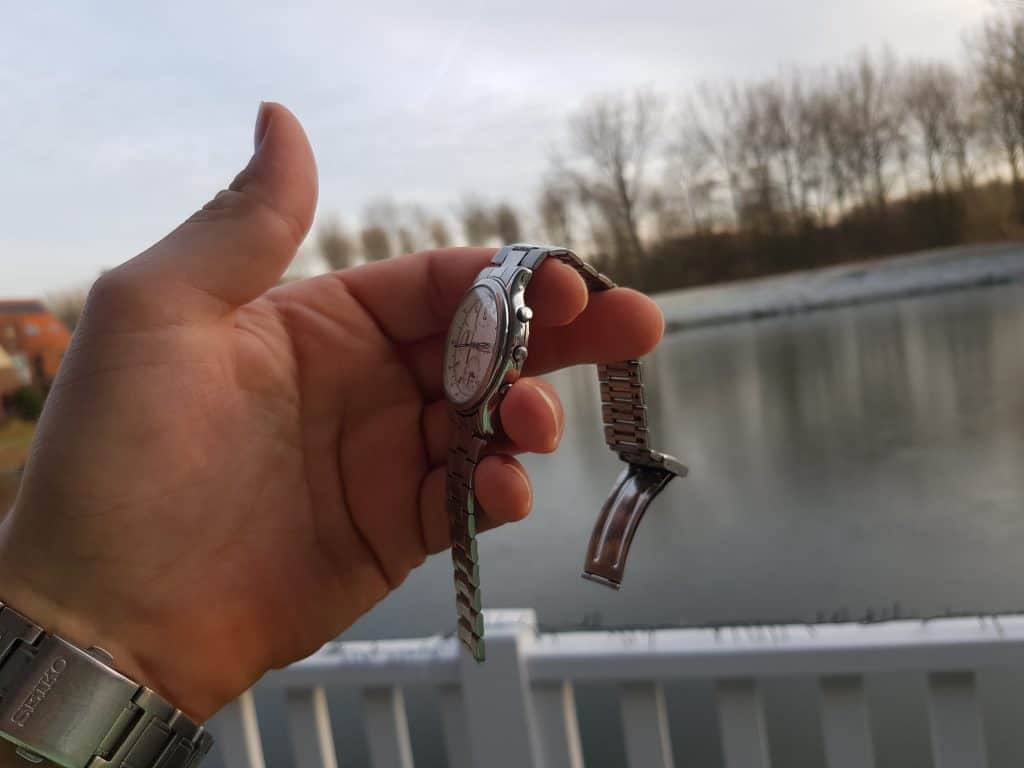 How Much Does It Cost to Change a Seiko Watch Strap?
It costs at least $30 to change a Seiko watch strap, but it can cost over $100 for higher-quality replacements. You can buy leather and metal straps for your Seiko watch, and the cost of both types varies depending on the quality of the material.
There are cheap metal and leather straps, but there are also more expensive leather and metal straps. If you're looking for a wide variety of choices for your Seiko watch, an excellent website to check out is Masters In Time. 
Here, you can get a general idea of the different types of strap replacements and their corresponding prices. In most cases, you shouldn't have to spend more than $100 for a decent Seiko watch strap.
How Much Does It Cost To Change a Cartier Watch Strap?
It costs at least $350 to change a Cartier watch strap, and this price is based on their alligator skin straps. Their more expensive materials will cost more, and repairs will warrant further charges. On top of that, you'll need to pay a service charge for the replacement.
Like Rolex, Cartier also doesn't sell replacement straps directly to customers. Instead, you'll need to contact them or your nearest service center to arrange a replacement. This ensures that each strap put on your watch is authentic and fits perfectly. 
Cheap Watch Strap Options
If a tight budget is a concern for you, you might be trying to find the cheapest watch strap options. Luckily, there are so many options on the market, which means that finding something in your price range shouldn't be hard. Examples of affordable watch strap styles include NATO and silicone straps.
NATO Watch Straps Are Made of Nylon
One of the cheapest watch strap options is the NATO strap because it's only made of one type of fabric (nylon). Because of this, it's easy and cheap to produce, meaning it can be sold at an affordable price. You can find NATO straps from many different places, so it's worth it to shop around.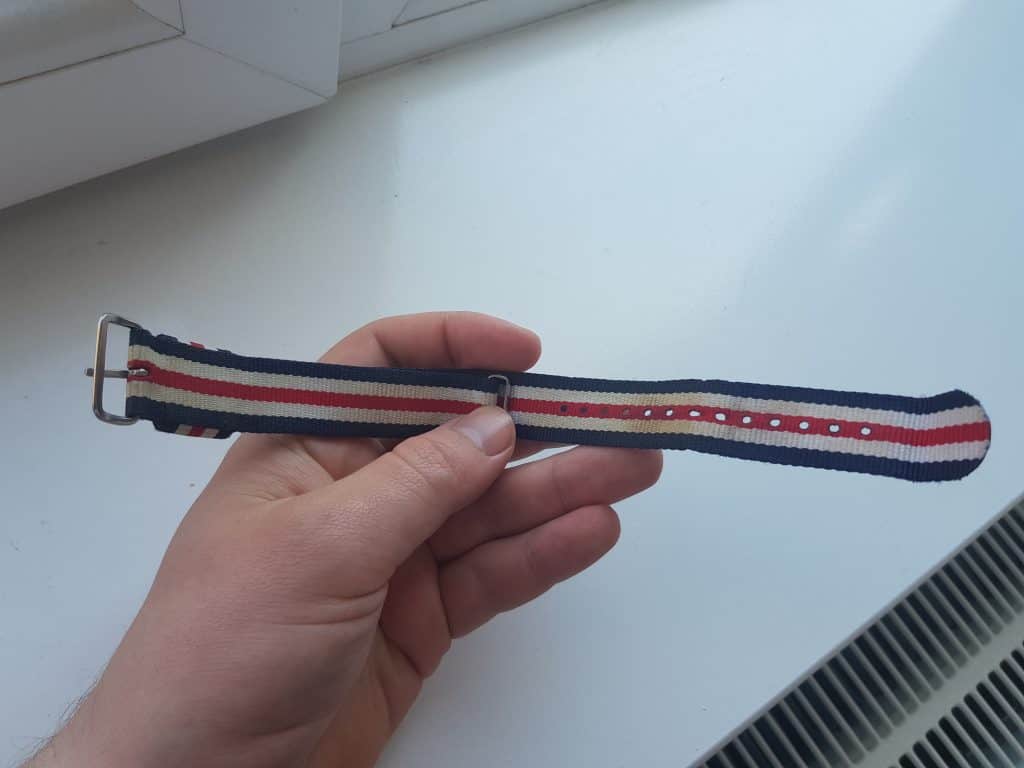 Prices of NATO watch staps can range from $5 to $40, so you'll never have to break the bank to buy one. Because of their affordable price point, you can purchase many different straps and alternate between them as you please.
Although you're only changing the straps, it can make it look like you're wearing a new watch every time. Plus, it works out cheaper than buying a bunch of new watches!
Silicone Watch Straps Are Stylish and Inexpensive
Silicone may sound like an odd material for a watch strap, but it looks surprisingly stylish on many watches. If you're wondering what a silicone watch strap looks like, this BARTON Elite Silicone Watch Band (from Amazon.com) is a good example. You can choose the color of this watch, and the buckle is easily adjustable.
Affordable Leather Watch Straps
It's no secret that leather can be expensive, but some cheap leathers are available. While you can spend hundreds of dollars on high-quality leather, you can also pay as little as $20 on a lower-quality leather strap.
Of course, this type of strap will wear away much quicker than higher-quality ones. If you're okay with that, you might want to consider a leather strap from somewhere like Watch Gecko.
Expensive Watch Strap Options
If you have an expensive watch and want to change the look by purchasing a new high-end strap, there are many excellent options. Some of the most common luxury strap materials include:
Alligator leather
Gold
Silver
Alligator Leather Watch Straps
Alligator leather is often associated with luxury items, so it's no surprise that alligator watch straps come at a high price. The starting price of most alligator watch straps is around $100-$120, but they are generally of excellent quality and long-lasting. More high-end straps are available for even higher prices.
Watch straps made of alligator leather have that simple and classy look that many people want in a watch, which is why it's such a popular material.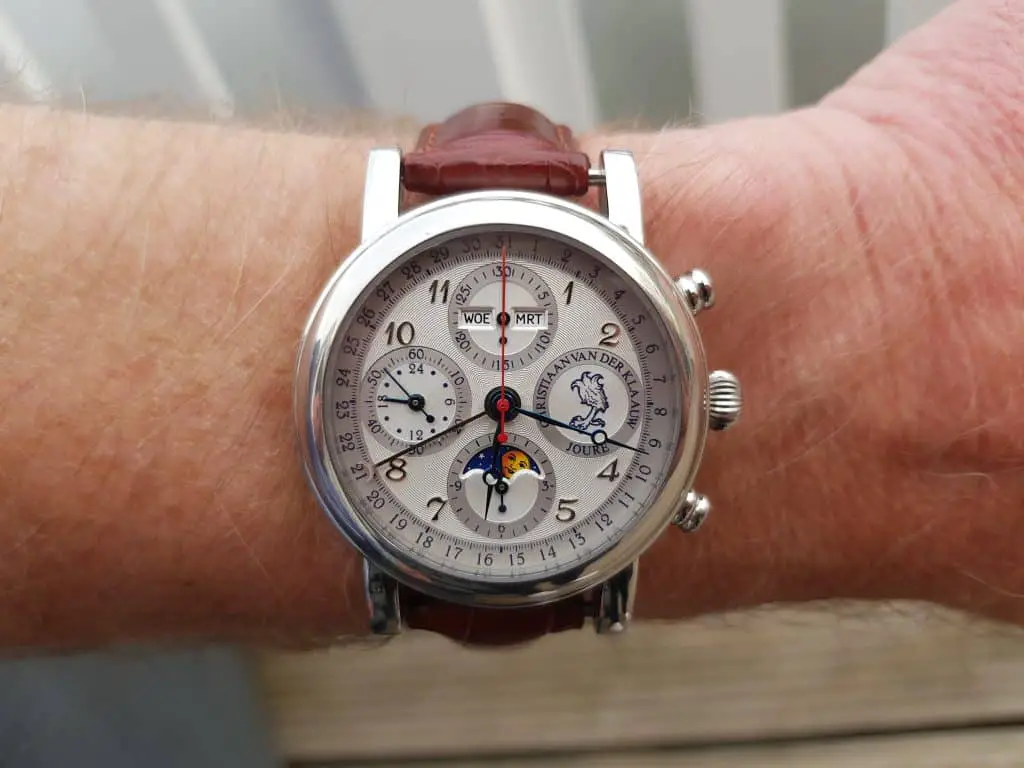 Gold-Colored Watch Bracelets
Many gold watch straps can be high in price. However, it's important to note that although many straps are labeled as gold and may appear gold, they're usually made of metal and are gold plated. It's rare for bracelets to be made solely of genuine gold (unless it's a luxurious brand like Cartier or Rolex).
Even still, many gold-colored bracelets can cost over $100 (and way beyond that price point). Although many of these watches aren't made of real gold, they look exactly like gold and are usually high quality.
Silver-Colored Watch Bracelets
Most silver-colored watch bracelets are made of stainless steel, a durable and high-quality watch material. Although watch bracelets used to be made of real silver, it became apparent that it wasn't the best choice because it would fade over time. Therefore, most bracelets aren't actually made of silver. 
Some cheap silver-colored watch straps are available, but they're generally not made with premium stainless steel. You can find a good quality silver-colored stainless steel watch bracelet for at least $50, but the better ones are $100 and above.
Conclusion
The cost of changing a watch strap depends on a few factors, including:
The material you're looking for
The brand of the watch
Service charges
Low-quality materials are cheaper, but they won't look as good or last as long. If you're looking for an affordable watch strap, you should consider a NATO strap. You can also go with alligator leather or stainless steel for a more luxurious look at a higher price.
It's always more expensive to change a luxury watch strap. With Cartier, the price starts at $350. With Rolex, you're looking at spending over $1,000.