It's no secret that Daniel Wellington watches are highly popular. Ask any random group of people, and odds are that at least one of them owns a Daniel Wellington watch.
And although the numbers are somewhat secretive, it appears that Daniel Wellington sells over a million watches annually.
But why are these watches so popular? Read on to find out:
7 reasons why Daniel Wellington watches are so popular.
How marketing and good design can carry a brand.
How good looks don't necessarily mean good quality.
And more…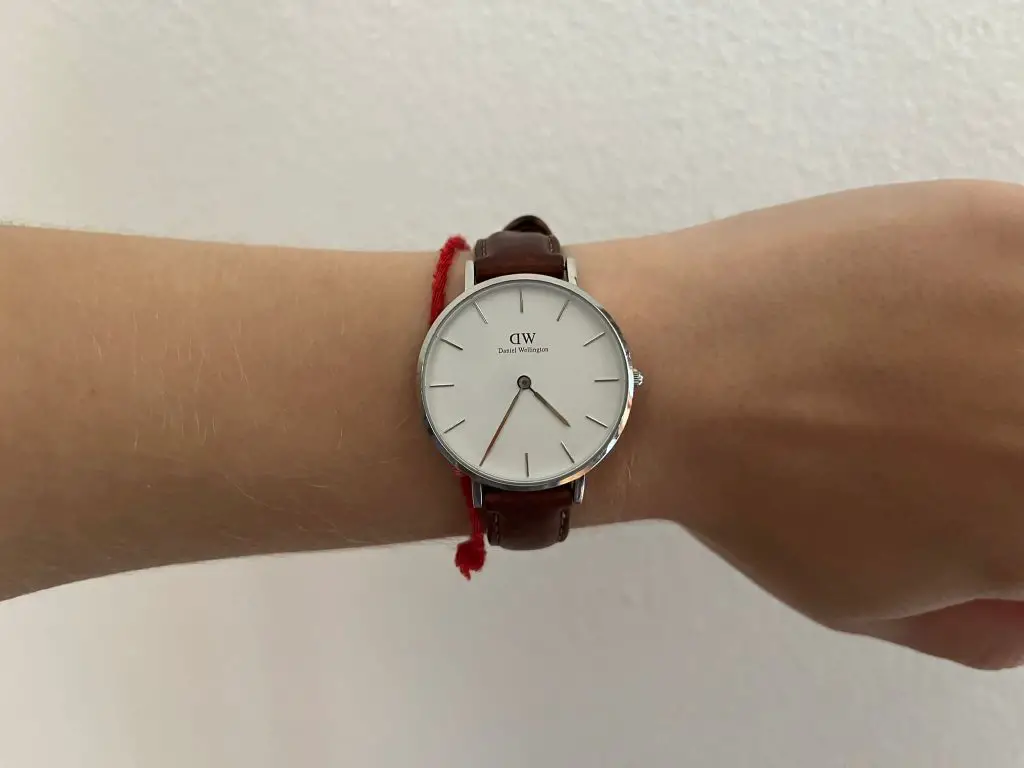 #1: Sleek And Timeless Designs
Arguably the biggest positive about Daniel Wellington is the aesthetic. A Daniel Wellington watch simply looks great.
It caters exactly to what millennials want; a sleek, simplistic, and timeless design.
Seriously, almost every single Daniel Wellington watch features a similar look. A plain white face, 2 hands, no numbers, and a minimal and simplistic logo.
There are a couple of models that have a slightly different designs, though.
The main difference is just the color of the face. Instead of white, they also offer:
Pink.
Gold.
Black.
Brown.
Turquoise.
Navy Blue.
Dark Green.
But the overall looks of a Daniel Wellington watch are pretty much always the same. A simplistic timepiece with a timeless design that appeals to just about everyone.
#2: An Attractive Price Tag
On top of the simplistic design, Daniel Wellington offers their watches for an attractive price. On average, expect to pay no more than $220 for a Daniel Wellington watch.
Now, whether or not they're worth $220 is an entirely different story.
But speaking purely from the point-of-view of a casual watch shopper, a $220 price tag is nothing to scoff at.
But ask any watch enthusiast if they would ever pay $220 for a Daniel Wellington watch, and they would laugh at you.
Most watch enthusiasts wouldn't even want a Daniel Wellington watch if they were paid $220 for it.
As good as these watches look, they simply lack in quality.
But then again, if you don't know that beforehand, a $220 or less price tag for a sleek and simplistic watch looks like a steal. And since most people are unaware of the sub-par quality, they continue buying DW watches, pushing their popularity.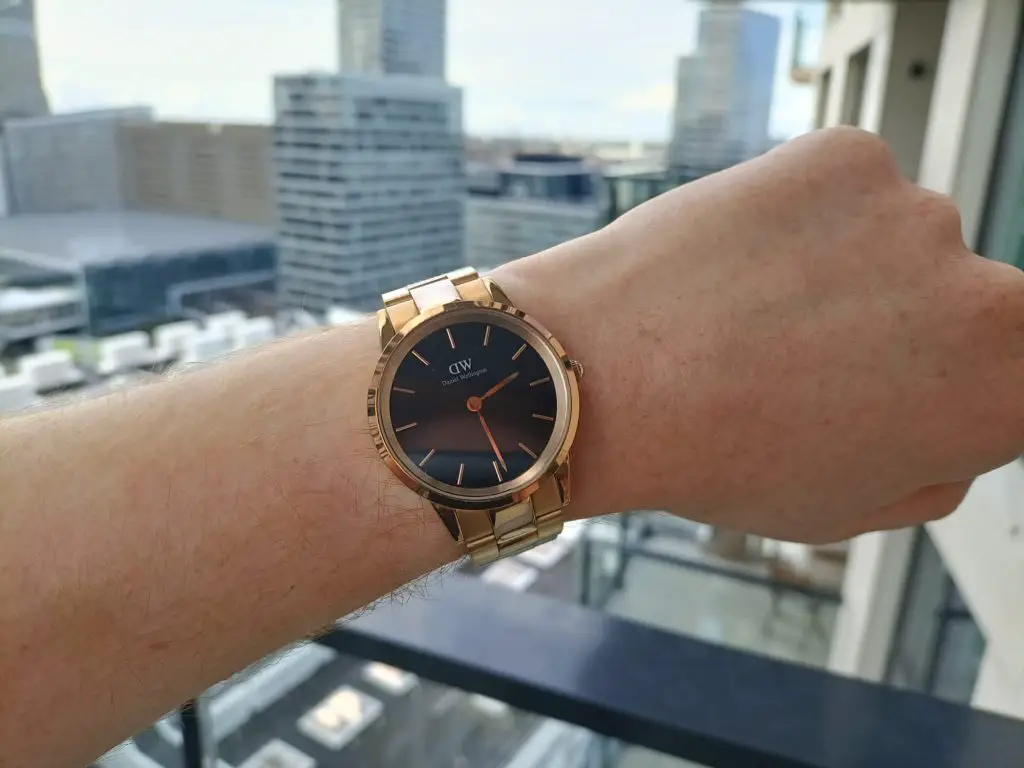 #3: Massive Use Of Influencer Marketing
Daniel Wellington's primary target audience is millennials. And to convince that audience even more that they should buy a DW watch, they've done massive marketing campaigns.
In particular, they made use of influencer marketing.
Everyone's favorite fashion YouTubers, bloggers, and Instagrammers suddenly marketed for Daniel Wellington.
They all pushed how great the watches look, how timeless they are, and how you can easily interchange the straps for new looks.
But they all failed to mention that the actual quality of the watch left a lot to be desired.
Still, studies have shown that influencer marketing is one of the most effective ways to market to a younger audience.
And seeing that Daniel Wellington did such a massive influencer marketing campaign, it's no surprise that the brand surged in popularity.
#4: Interchangeable Straps
The interchangeable straps are perhaps one of the best things Daniel Wellington has to offer.
We all enjoy having a varied wardrobe, both for clothes and watches.
Daniel Wellington made it possible to easily switch the looks of your watch by making it very easy to change the straps.
Add to that the wide variety of DW straps available, and you can mix and match your particular timepiece to create many unique looks.
Whether you're more a fan of a metal bracelet, a NATO strap, or a leather strap, Daniel Wellington offers them all, and they're all just as easy to interchange!
Naturally, this led to many people taking a liking to Daniel Wellington. Now, you just need to purchase 1 watch and get as many additional straps as you like!
#5: Daniel Wellington Watches Are Unisex
Watches are typically marketed as either male or female watches. After all, there are many noticeable differences between the 2.
Women's watches tend to be smaller, with a diameter of around 31 millimeters.
Men's watches tend to be larger, with a diameter of around 41 millimeters.
But Daniel Wellington decided to stay away from categorizing their watches. Instead, they offer unisex watches; something both genders can wear.
When you go on their site, you can still select men's or women's watches, but there really aren't any differences.
This is primarily done because visitors want confirmation that what they order is actually for their gender. Also, male and female preferences are different, so having these 2 categories allows DW to show what appeals most to the gender.
But as for the watches themselves, they're practically the same. And that makes these watches very easy to like and even easier to recommend.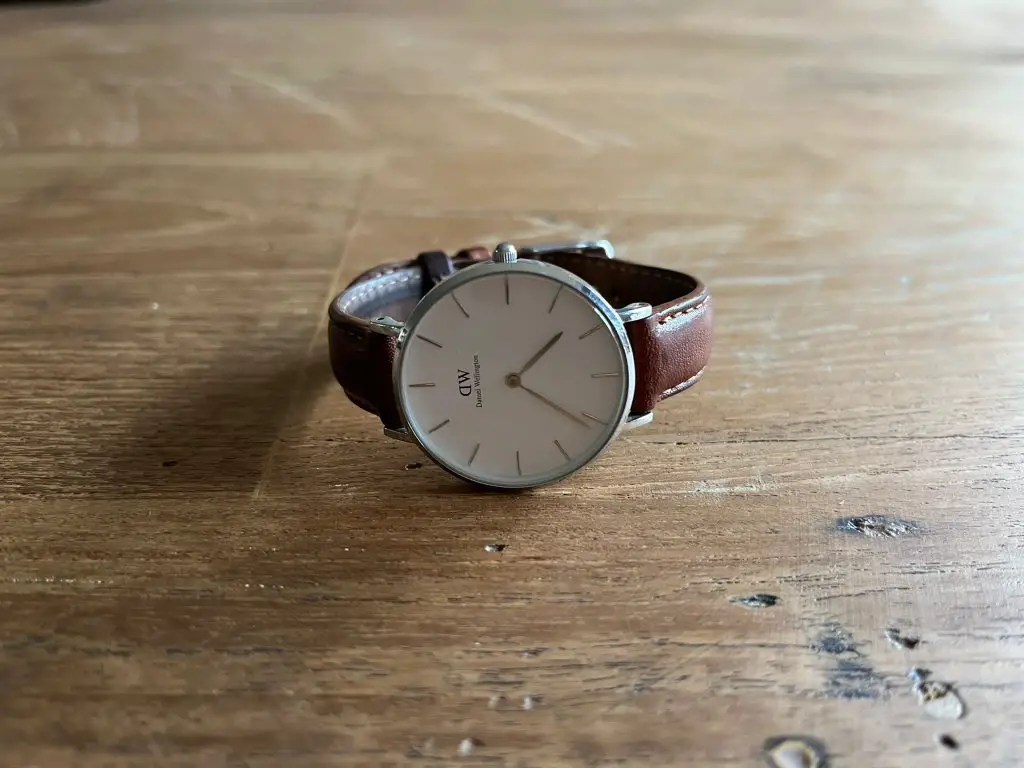 #6: Thin And Lightweight Design
This point mainly adds to the first point we discussed, but it's important enough to mention separately.
Daniel Wellington knows exactly how to cater to millennials. They know that most millennials nowadays don't like big and bulky watches.
The age of huge pilot watches and bulky cases is gone. And Daniel Wellington knows that.
So instead, they produce very thin and lightweight timepieces.
The thickness of a Daniel Wellington case is a mere 6 millimeters. That is very thin, and while it does look good, it also makes the watch way more fragile.
On top of the thin case, a Daniel Wellington watch feels lightweight.
Now, this is probably because the materials are of poor quality (Ever felt a luxury watch? They are heavy!), but it's something that many people actually see as a positive.
Even if that's not the case.
#7: Daniel Wellington Is A Trendy Brand
There's no denying that Daniel Wellington has grown to be a bit of a phenomenon.
Despite the substantial quality issues, it seems that this is one of the most talked about brands.
It's at the point where word-of-mouth marketing could be one of this brand's most significant sales contributors. Seriously, every friend group has at least 1 person who owns a Daniel Wellington watch.
I know I certainly had many people recommend me a Daniel Wellington watch.
Moreover, Daniel Wellington watches also sit snuggly next to other big-name brands. They sit next to the likes of Seiko or Citizen.
These are trusted brands that create excellent timepieces. And since Daniel Wellington sits next to them, it creates a sense of trust in the brand.