Seiko is one of the most renowned watch brands out there, but compare their namesake with their retail prices, and you'll see that Seiko watches are priced relatively cheaply. Why is that?
Seiko has a streamlined process of creating every part in-house, which keeps the production costs low. Additionally, Seiko uses great quality materials to make their watches. In turn, this allows Seiko to price their watches slightly lower. Despite the low price, Seiko watches are of fantastic quality.
Despite Seiko pricing their watches relatively low compared to the quality they provide, their watches are definitely not of 'cheap' quality. In this article, we'll detail how Seiko manages to price their watches relatively low yet still offer incredible quality!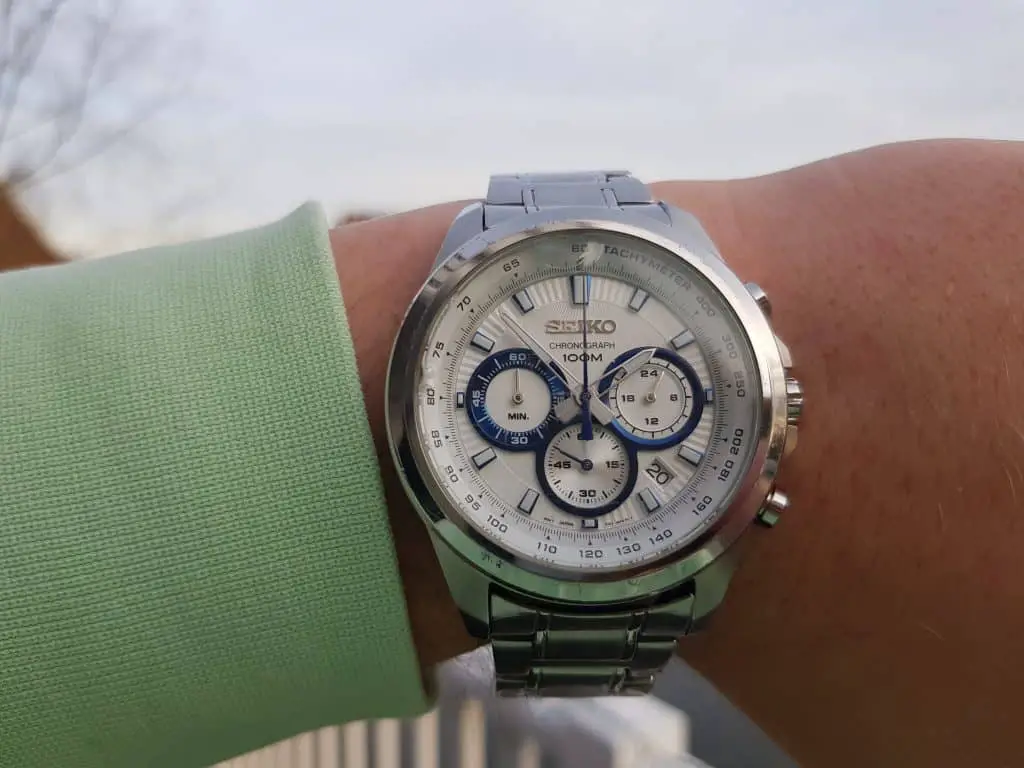 Why Are Seiko Watches So Cheap?
The word cheap really is the wrong word here. Affordable fits much better, as Seiko is far from 'cheap'. The word 'cheap' makes it feel like Seiko watches aren't all that good to begin with, and that couldn't be further from the truth.
In fact, Seiko is known as one of the better watchmakers in the industry. They aren't part of the Swiss elite since Seiko is Japanese, but they are on a similar level as other well-known brands.
Seiko has just streamlined their process to the point where they can efficiently and cheaply produce high-quality timepieces.
All parts required to make a Seiko watch are made in-house, including the movement. And Seiko watches contain all types of movement; quartz, mechanical, and automatic.
Although the cheaper Seiko watches typically have a quartz movement, Seiko also has a luxury branch called Grand Seiko, their prestigious and luxurious segment.
A quick note, Grand Seiko watches are by no means cheap, nor affordable. These watches have Swiss-level prices.
Coming back to the movement, quartz watches are typically the cheapest to produce, as they have the simplest (and most accurate) movement system. Quartz watches function on a battery, while mechanical and automatic watches function on manually winding the watch or the wearer's movement.
In simple terms, many more parts are necessary to ensure that a mechanical or automatic watch functions correctly. A quartz watch just requires a battery, whereas the other movements require an intricate system that tracks the wearer's movement and stores power.
As for the quality of materials, Seiko always uses great-quality materials, even for their cheaper watches. Stainless steel and titanium are commonly used for the strap and case, and the crystal (the glass part that covers the watch face) is either mineral or sapphire, with the latter being the most scratch-resistant option out there.
Despite all this, most Seiko watches are sold in the $100 to $500 range, which is just incredible.
Are Seiko Watches Reliable?
Seiko watches are made with durable materials, ensuring they don't fall apart after a few years. Most affordable models also use a quartz movement, the most accurate and reliable movement in watchmaking.
As mentioned earlier, Seiko makes their watches with great-quality materials. Titanium, popular for its sleek and lightweight design, doesn't wear easily, and stainless steel is the industry standard for quality materials.
Additionally, Seiko also offers leather straps of equally excellent quality.
Aside from the materials used for the case and bracelet, Seiko also uses the best materials for the crystal. A lot of Seiko models have a sapphire crystal, which is the most scratch-resistant crystal there is.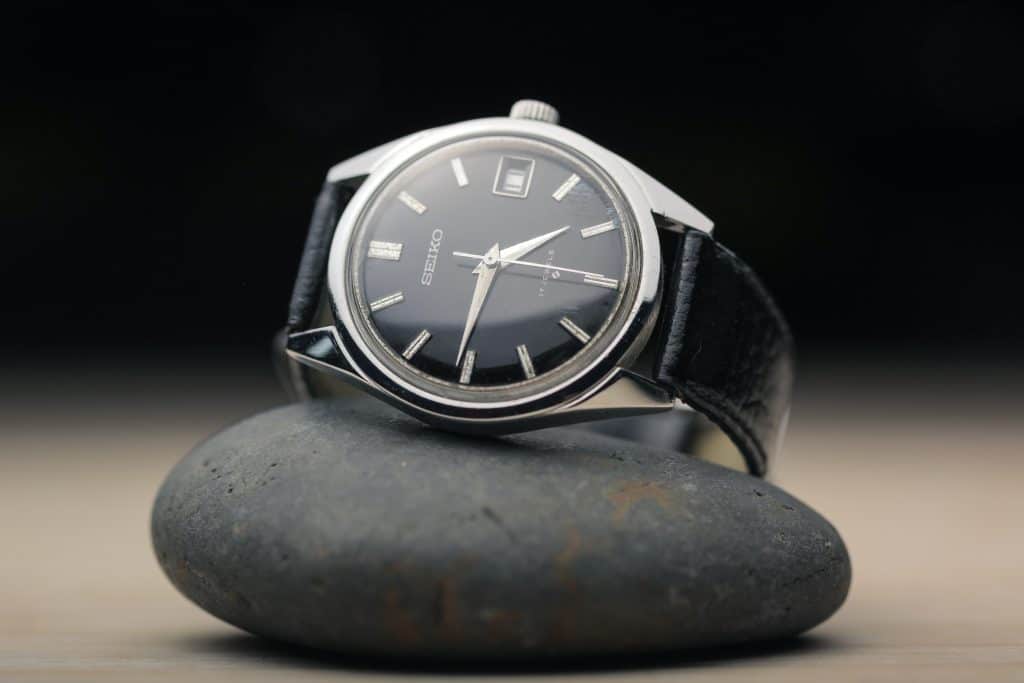 Cheaper models typically come with a mineral crystal, which is not as good as a sapphire one but still miles better than acrylic crystals. Although not as scratch-resistant as a sapphire crystal, mineral crystals will still protect your watch. And even if it scratches, you can always have your watch glass replaced!
Other than the materials, another important factor in reliability is the movement. A quick little fact, Seiko was the first brand ever to release a quartz watch, and nowadays, quartz movements are hailed for their extreme accuracy.
Most Seiko watches will have a quartz movement, unless you go for a Grand Seiko, which comes with their own Spring Drive movement, and quartz watches are about as reliable as they come!
Are Seiko Watches Worth Buying?
A Seiko watch is definitely worth buying, especially for the price range they come in. They are affordable, made with good-quality materials, and highly durable and accurate. Seiko is one of the most respected watch brands in the world.
Whether a watch brand is worth buying always comes down to your personal situation, but with a brand like Seiko, I feel confident saying that their watches are definitely worth buying.
Their watches are of great quality, and they have a wide range of models, ensuring there's always a watch that fits your personal taste.
I do feel obligated to say this, though; a watch is never worth going into financial trouble over. I wrote an extensive article about how much you should spend on a watch, which you can find here.
How Long Do Seiko Watches Last?
A Seiko watch will last as long as the wearer will care for it. A service every few years will ensure that your Seiko timepiece will withstand the test of time with no problem. Seiko watches can easily be passed down generations if taken care of properly.
Seriously, a Seiko watch can last ages. Seiko has made it their mission to perfect watch-making, and it's safe to say they excel at their craft.
Their watches are highly durable and can easily last multiple tens of years. The only thing that won't last as long is the battery, which typically lasts five years or so.
To ensure the watch's inner workings are also functioning as they should, it's recommended to take your watch in for servicing every few years. During a service, the watch is cleaned, and all broken or worn-down parts are replaced to make the watch function as new. Additionally, the battery will also be replaced!
I recently received an old Seiko watch that once belonged to my grandfather. Aside from the battery running out of juice, everything looked and worked perfectly. I took the watch in to have its battery replaced and for a general service, and currently, the watch is working (and looking) as if I just bought it from the store.
Granted, my grandfather and father both took care of the watch. Well, in my dad's case, he stored it inside a drawer for most of the years, but the point is, if you take care of the watch correctly, a Seiko timepiece will be able to outlast you.