Whether you consider yourself a true horologist or are just tapping your wrist into the watch game, you may have a Seiko already in your collection. Seiko has sold millions of their watches since the brand's inception in 1881, but what exactly makes them such a popular watch brand? 
Timeless design, innovative features, affordability, and a massive catalog of timepieces all make Seiko a popular watch brand worldwide. When compared to many of the competitors, Seiko manages to offer quality timepieces for affordable prices.
If you're not too familiar with Seiko or want to brush up on one of your most cherished watchmaking brands, keep reading to see what makes Seiko so sought after.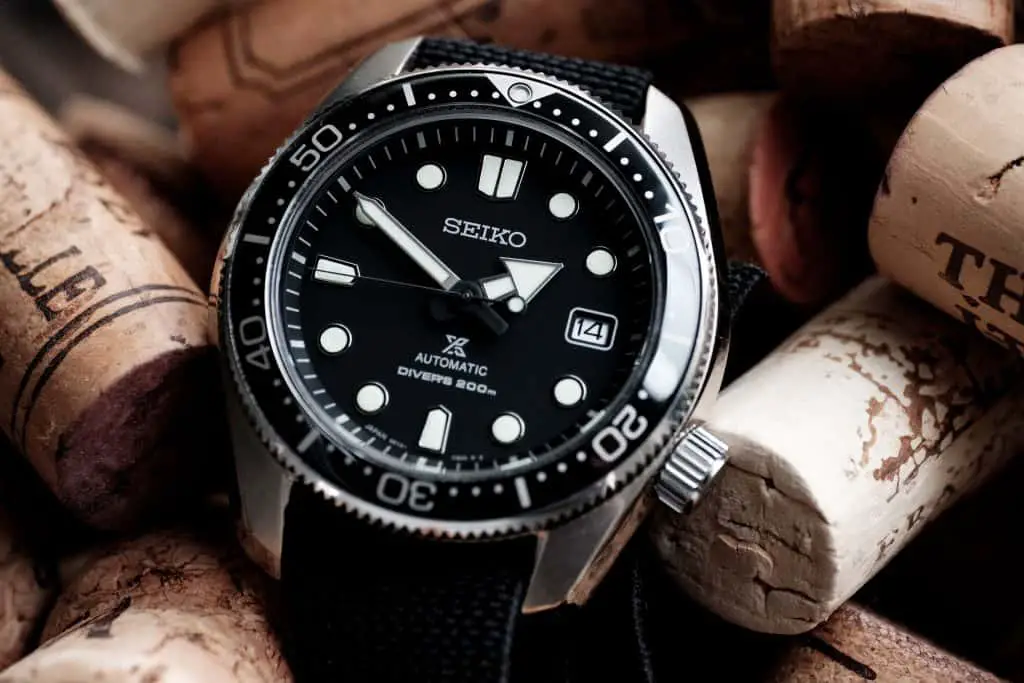 Why Is Seiko Such A Popular Brand?
Think of watches, and one will probably think of Seiko. For decades, the Japanese-based watchmaking company has occupied the watch market with well-deserved pride, fusing unique and classic designs with innovative features, like quartz movements and watches powered by movement (kinetic) or light (solar). Seiko also makes watches that look stunning on the wearer and stand the test of time, no matter the price point. 
Speaking of price point, the brand crafts watches that range from sturdy sports styles sold at your local Walmart to swanky wristwatches packaged with a bougie bow at your nearest high-end boutique, selling for thousands. With Seiko, there's something for every budget, and not many trusted watch brands can say that. 
Let's take a closer look at what makes Seiko stand out.  
Seiko Is Known For Its Innovation
Since its beginnings, Seiko has been laser-focused on innovation. Not only does the brand constantly evolve its features, but it has also revolutionized the watch industry and continues to do so today. This push for innovation is one reason why Seiko has exploded in popularity over the past century. 
Seiko's first in-house movement came from the Seiko Marvel in 1956, followed by the automatic self-winding Seiko Gyro Marvel three years later. The latter boasts a "Magic Lever" mechanism that improves the efficiency of the winding system of the watch, shortening the winding time.
In 1960, Seiko introduced the first Grand Seiko watch, a luxury alternative to their more affordable timepieces, with parts often built by hand and manual inspections for quality control. Seiko watches are manufactured mainly by machine, so they do not use handmade features like Grand Seiko, which is more expensive to make in labor and parts. Though Seiko owns both companies, Grand Seiko is certainly the high-end option of the two, and it's now its separate brand.
The first Japanese chronograph was introduced in 1964 by Seiko, and they debuted the first Seiko Diver shortly after, in 1965. Continuing to push for innovation, Seiko created two worldwide firsts: the first automatic chronograph watch (the Seiko 5 Sports Speed Timer), and the world's first Quartz watch in 1969, unveiled as the Astron. The Astron was considered to be more accurate than any mechanical watch movement. This kicked off the industry's "quartz crisis" and sparked interest in other brands to race to make their own version. 
Fast forward a few decades, Seiko released their first kinetic watch in 1988, called the "Auto-Quartz" or "A.G.S.." The following year they released the first Spring Drive movement. 
In 2012 the brand had a major innovation breakthrough – the Astron GPS Solar, which uses solar power as energy and GPS signals to adjust the time automatically depending on your location. The brand has a long legacy of innovation, and their hefty catalog of watches proves it.  
Timeless Detail And Craftmanship
Seiko is such a beloved watch brand because of its attention to detail and fine craftsmanship. After all, the company started under the Japanese name Seikosha, roughly translating to "House of Exquisite Workmanship." 
It doesn't matter whether you're buying an $8,200 Grand Seiko Hi-Beat GMT or a Prospex Turtle SRP775 for a more affordable sum of $500. No matter the price, Seiko prides itself on the detailed craftsmanship that goes into each timepiece. The brand ensures that each of their watchmakers is highly skilled and has an acute eye for detail. These individuals understand that the precision of its parts squarely determines a watch's accuracy and performance.  
For example, there are typically over 200 separate parts built into one mechanical watch, some needing to be shaped down to an intricate size as minuscule as 0.01mm. Sometimes weight must even be cut down by as little as 0.01 grams. That's incredibly small and fragile to work with. 
Seiko watch artisans must also appropriately handle the parts at varying degrees of temperature when making the parts, where factors like timing, air temperature, and humidity must be accounted for. It's a complex process that not every watchmaker can do or do well. 
Seiko's luxury watch company, Grand Seiko, makes their watches in-house in the Shizuku-Ishi Watch Studio located in Iwate, Japan. There they employ about 60 world-class artisans who are masters in their watchmaking techniques. These watchmakers create watches with painstaking effort and detail – from making the parts to assembling them, adjusting them, and testing to make sure everything is in proper order to be sent to stores. This start-to-finish assembly integration is one of the reasons why Seiko is such a famous watch brand.
If you're curious about the Shizuku-Ishi Watch Studio, where they manufacture Grand Seiko watches, click here. 
Affordable For Every Budget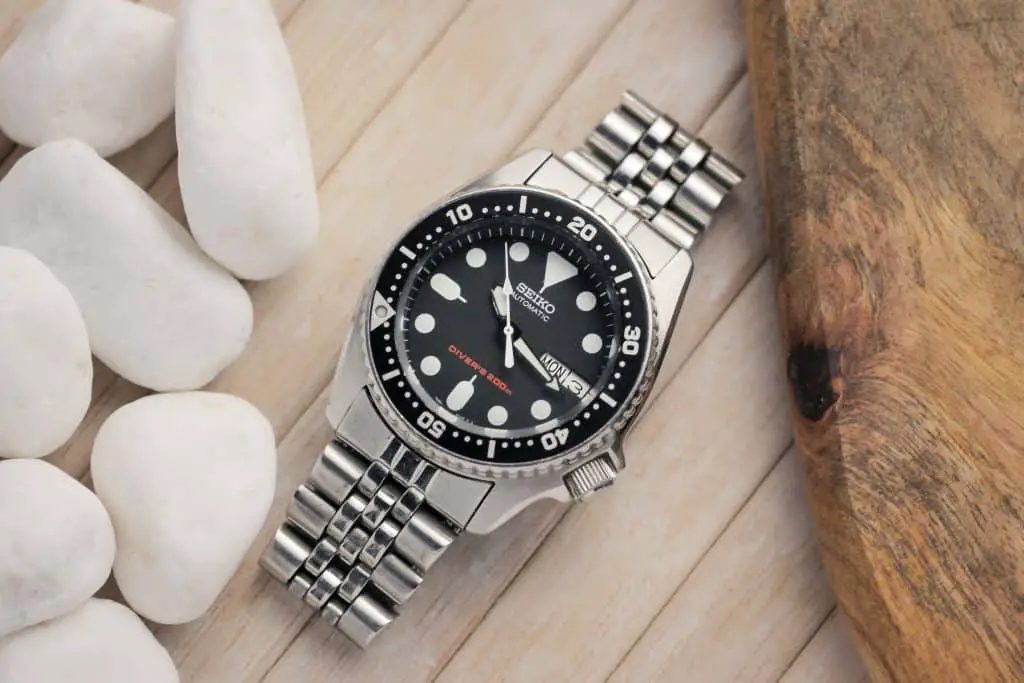 Seiko makes timepieces for every watch wearer, no matter their budget. You won't be hard-pressed to find a new Seiko under $400, though don't look so bewildered when you see models going upwards of $1,000, even dipping over into the $5,000+ range. 
The least expensive line of Seiko watches is their 5 Sport collection, which typically goes for about $250. Their line of stylish watches runs about $750, while more functional models like in their Prospex or Astron lines (kinetic and solar watches, respectively) typically cost a more hefty sum of about $500 to several thousand. The Seiko Prospex SLA021 (also known as the Marinemaster 300, one of their popular diving watches) goes for about $3,000. 
While the quality of their watches never falters, the wide range of price makes Seiko's watches pretty accessible to almost anyone, and people love them for it. 
Massive Catalog Of Watches
Due to their popularity and long history, Seiko has an extensive collection of watches. Anyone buying a Seiko knows that they're getting a durable timepiece that will last them for years, as many owners claim they still have their watches ticking accurately that they purchased decades ago. Plus, Seiko has a watch to suit pretty much any style or activity. 
Some of their watches have even become so popular, they have garnered nicknames from fans, like the Sumo (Prospex SPB101), the blacked-out and rugged Night Monster (SNZF53J1), or the Turtle (Prospex SRP777). One could say these watches certainly have a cult-like following because they are both functional and look good. 
Seiko also has the significant accomplishment of debuting the world's first kinetic watch in the 1980s. Kinetic watches convert the wearer's energy into energy to power the watch, so no winding or batteries are needed. If you're on the hunt for a kinetic watch go for a Prospex.
Here's a quick overview of some of the different collections Seiko has in their catalog:
Seiko Prospex
The Prospex line is meant for "professional specifications," so it's considered a tool watch. This line is divided into Land, Sea, Sky, and Street, with the Land and Street versions being a little less costly than their collection counterparts. A Seiko Proxpex Street is about $450, while some of the Prospex Sea editions can run up a couple thousand. 
These watches are kinetic, so they are powered by the wearer's movement and made for outdoor jobs and activities. Handy functions like a crown-activated internal bezel rotate for compass readings on a Prospex Land, assisting you in the event of getting lost on a trail. The Prospex Sea models are professional-grade diving watches with comfortably cushioned cases and a unidirectional bezel. They hold up well against Swiss luxury brands like Rolex or Tag Heuer.
Sometimes Seiko puts out a fantastic limited edition model or a re-issue of a vintage piece, and women's watches are available in the Prospex line as well.
Seiko 5 Sport
The most affordable line that Seiko offers, the 5 Sport collection targets outdoor enthusiasts with water resistance, a durable steel case and bracelet, a convenient day and date window, and automatic winding. They have a highly legible, no-nonsense design that makes this collection easy to wear when busy being active. 
You can typically find this line in the price range from about $75-$250, so this is one of the more entry-level Seiko watches. Make no mistake – a 5 Sport watch is undoubtedly worthy of being in any collection. One of the most popular 5 Sport models is the SNK803, loved for its functionality and old-school vibe. 
Seiko Presage
The Presage line is Seiko's take on incredible style paired with extreme durability. These bad boys can go for about $2,500 at the most, while some of the least expensive options can be purchased for around $500. Women's models are available. 
Presage watches are dress watches meant to punch up any look with style, whether that's classic, modern, retro, or edgy. Sometimes you can even snag a limited edition Presage model that houses watch parts made in the same studios that manufacture Grand Seiko. 
Seiko Premier
Made for men and women, the Premier line from Seiko features modern yet classic dress watches. They come in solar, quartz, kinetic, and mechanical movements, much to their fanbase's delight in versatility. 
As the name implies, you'll pay a more premium price for a Premier watch. Take the Premier SRPA17J2, for example. Just one look at that gorgeously engraved dial will make anyone swoon.
Seiko Astron
We're getting pricier here. The Astron line starts at around $1,400, but there are many good reasons why. The Astron line is highly innovative.
Though the line debuted in 1969 and didn't quite have the technology that we enjoy today, Seiko's current line of Astron watches is entirely solar-powered and connected to a GPS. 
The 5X Series SSH009J1 is one of the most popular Astron watches. If you change time zones, it'll change with you. 
Seiko Coutura
The Seiko Coutura line comprises sleek, solar-powered watches that match atomic clock references for the most accurate timekeeping one could get on Earth. The Couturas are unique looking in that sometimes they have sleek-looking carbon-fiber patterns. 
Check out the Radio-Syned Solar Watch. At half a grand, it's got quite a few functions and high water resistance to make the investment worthwhile. 
Does Seiko Make Luxury Watches?
In 1960, Seiko created a subsidiary called Grand Seiko, aimed at crafting fine luxury watches in the hopes of rivaling against the very prominent Swiss watch manufacturers. At that time, Swiss watches were considered to be luxury watches – not Japanese ones. Today, Grand Seiko watches are considered to be luxury watches that generally do retain their value. 
Grand Seiko watches are luxury watches because of their incredible quality. Many watch collectors love Grand Seikos because their design is not as flashy as many Swiss luxury watches on the market. With a toned-down yet sophisticated look, a Grand Seiko can easily be worn in almost any setting, making it highly versatile. 
Regarding their internal design, the Grand Seikos house in-house movements. The parts are made with the utmost care and attention to detail, not to mention made with exotic and high-end materials, like titanium, stainless steel, sapphire crystal, and yellow gold. Grand Seiko uses sapphire crystal glass, so you can bet Seiko's sister brand truly has some luxurious gems to offer.