Owning a Zenith watch will make anyone proud. It's a quality piece of craftsmanship that looks and functions amazingly. But do these luxury timepieces actually hold on to their value?
The popular Zenith models hold their value well and may even resell at higher prices. Meanwhile, standard models don't keep their value any better than similar brands. So if you want to invest in a Zenith, aim at a sought-after model, or choose another brand.
Most luxury watches don't hold value, so Zenith offers a pretty decent balance. Here's everything you need to know.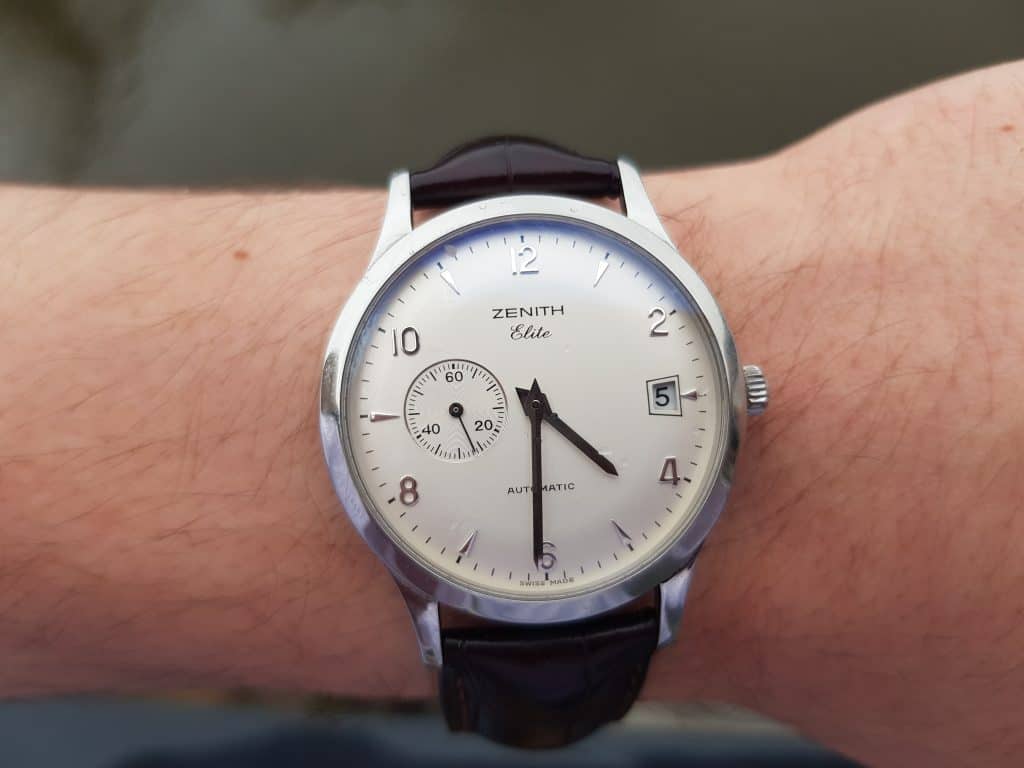 Do Zenith Watches Hold Their Value?
Although most models don't hold their value, some Zenith models keep their value well and may even appreciate over the years. A perfect example of that is the El Primero.
The El Primero is Zenith's most iconic model to date. It was released in 1969 as one of the first few watches to have a chronograph movement. Not only that, but the manufacturers also made it to resonate at precisely 36,600 vibrations per hour. If you don't think that's impressive, I'll let you know that most modern watches don't exceed 30,000 vibrations.
The El Primero took the watchmaking industry by storm, up to the point that Rolex released the Cosmograph Daytona using the manually wounded caliber of the El Primero.
Today, pre-owned El Primeros can sell at $7000 or more. The model holds its value pretty well because of the unique mechanical movement, often described as one of the most accurate in the world.
What Zenith Watches Are More Likely To Hold Their Value?
The models more likely to hold their value are those that are scarcely available. Your watch is more likely to appreciate when it's highly demanded yet rare on the markets.
An excellent example of that is the El Primero Chronomaster. Zenith made only 150 versions of this model to celebrate its 150th anniversary. So, it's only normal that the watches' value appreciates.
There's also the Zenith Pilot Type 20 Tourbillon, which is a piece of art made of 8-karat rose gold. Because the watch is made using top-notch materials, and because gold naturally holds its value, it will hardly depreciate.
Some other rare models hold their value, but you'd be lucky to get your hands on one. For example, there's the El Primero Revival G381, which is only available in 50 pieces. So naturally, its rarity raises its price.
Look for limited-edition models, and you'll find that they hold their value well. Zenith even has a whole page on its website dedicated to rare vintage pieces. These pieces are more likely to hold their value than the standard models made in larger numbers.
Why Do Zenith Watches Hold Their Value?
Why do the El Primero and the Defy Lab watches hold value better than other models? There are plenty of reasons for that, mostly having to do with the unique mechanism of these models. There's also the fact that they may be scarce on the market.
If you're confused about why some models get higher resale rates than others, here are the reasons.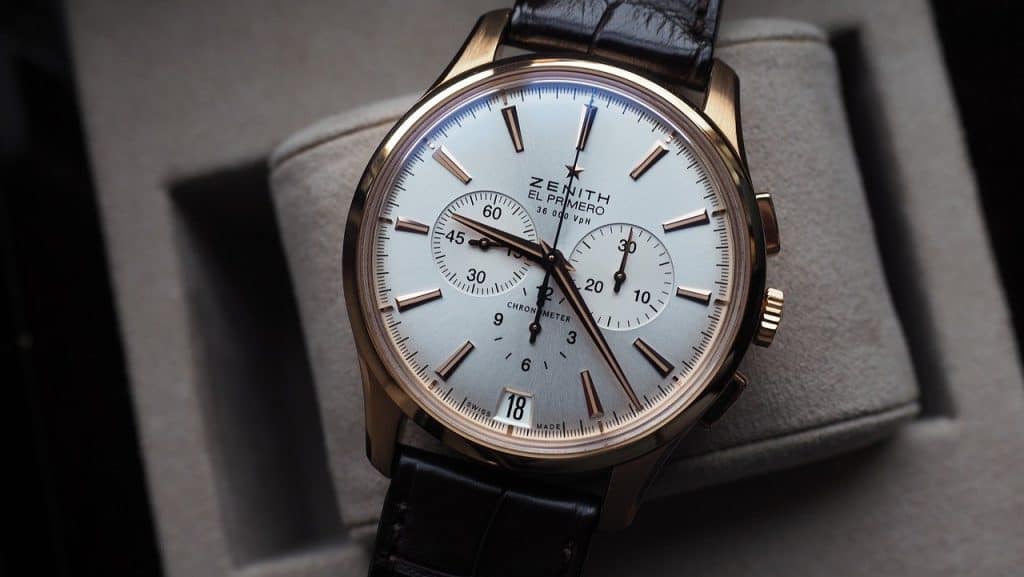 Groundbreaking Technology
The strongest selling point of Zenith has always been groundbreaking technology. Back in the late '60s, when the El Primero premiered, it gained attention because it was the first chronograph mechanical watch.
Likewise, the new Defy Lab is turning heads because it beats at 15Hz and is believed to be one of the most accurate watches ever made. According to the manufacturers, Defy Lab watches are made using a mechanism that's 10x thinner than the El Primero.
Zenith may be a bit lacking in advertising, but they never shy away from presenting us with new head-turning technologies.
Materials
The technology or the watch's mechanism isn't always the reason its value appreciates or stays put. Some watches simply hold their value because they're made of materials that don't depreciate.
For example, the Pilot Type 20 Tourbillion is a worthy investment because it's made of 8-karat rose gold. Gold never goes out of fashion, but it also never depreciates. On the contrary, it's on the rise, so owning a gold watch is profitable if you think of it as an investment.
The use of such materials is also a primary driver for the higher prices commonly found in luxury watches.
Scarcity
A mismatch between demand and supply is a recipe for high prices. Zenith's vintage watches and rare models aren't only expensive because of their unique technology, but because they're scarce.
Zenith doesn't make mass numbers of watches, and some limited-edition models are typically produced in minimal amounts.
When there are only a few pieces of a certain watch, and it's highly sought-after, there's no ceiling for its price. That's why owning a rare Zenith watch is a pretty good investment.
What Zenith Models Don't Hold Their Value?
The El Primero holds its value because it's a legendary model in the watchmaking industry. Unfortunately, we can't say the same about all other models. Some models will keep depreciating, and you likely won't be able to resell them at a reasonable price if you ever wish to.
A good example of that is the Zenith Captain and the Sport line. Another example is the Pilot Type 20 Extra Special Bronze, which is the ultra-affordable version of the 8-karat gold Pilot Type 20 that I mentioned above.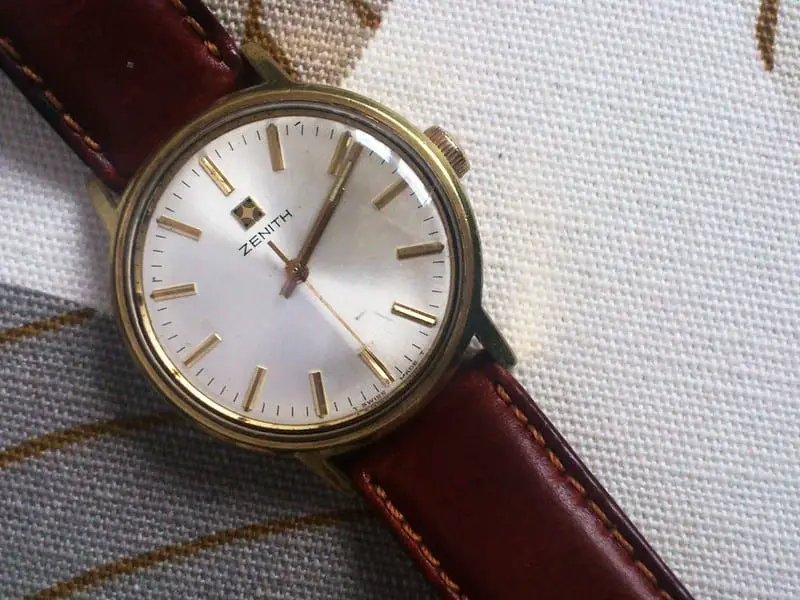 The same goes for Zenith's watches that are neither scarce nor luxurious enough.
Don't get me wrong; these are formidable luxury watches. However, their value won't appreciate. In fact, they'll start depreciating the moment you walk out of the store.
In the watches' defense, most luxury watches lose their value at the same speed. We've written articles for several brands (TAG Heuer, Breitling, IWC, Hublot), discussing why they tend to lose value, even if the watch is highly regarded and luxurious.
Should I Buy A Second Hand Zenith Watch?
Most Zenith watches tend to depreciate over time, so buying a Zenith watch allows you to save on the depreciation. If the watch has depreciated by about 40%, you'll pay 40% less than you would for a brand new one.
And that's one of the main benefits of luxury watches depreciating. If you're on the buyer's end, you'll most likely profit from the depreciation, as you can pick up a stunning timepiece for a lot cheaper.
Of course, when buying second-hand, you need to make sure that the watch is authentic. A few things to look out for are:
Check the serial numbers.
Check the feel of the watch (luxury watches are made with solid and weighty materials, so the watch should not feel light and cheap).
A price that's too good to be true probably is.
If everything checks out, buying a Zenith second-hand will be a fantastic idea. While a Zenith watch may not be the best monetary investment, it most definitely is a fantastic investment in yourself!
Wrapping Up
If you're thinking of investing in a Zenith watch, aim for a vintage model or a limited-edition one. Stay away from conventional and standard models.
Meanwhile, if you want to enjoy wearing a watch that's accurate like none, a Zenith is definitely what you're looking for. The Swiss watchmaker basically put the standards for how precise watches should be.