Citizen is one of the leading watch brands in the world. With their incredibly accurate and reliable timepieces, it's easy to wonder if Citizen is also considered to be a luxury watch brand.
Citizen is not a luxury watch brand. Citizen watches don't reach the standards set in place for luxury watches; they are priced relatively low, typically don't include any precious or luxurious materials, and are produced in massive quantities, taking away scarcity and rarity.
While Citizen is not exactly a luxury watch brand, they are an exceptional one. In this article, we'll talk about why Citizen isn't a luxury watch brand but why that shouldn't alter your view of this legendary brand at all.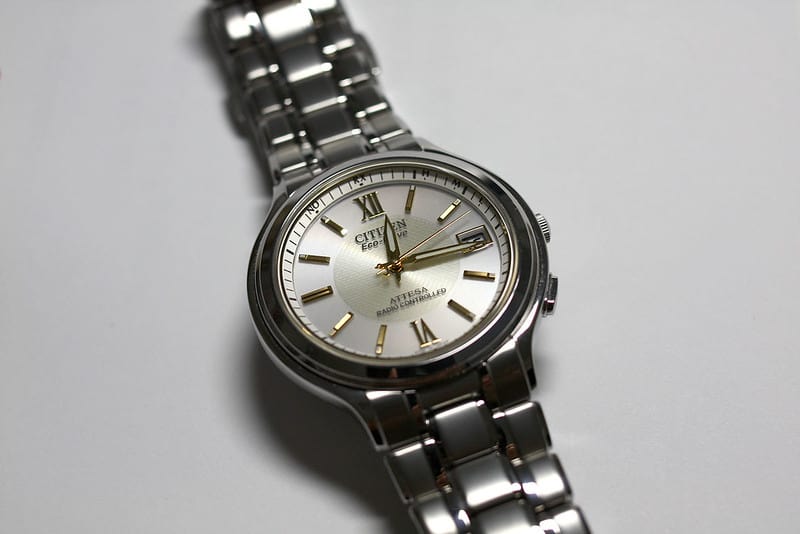 Why Citizen Isn't A Luxury Watch Brand
There's always a lot of debate on what makes a watch a luxury watch. And while there really aren't any clear rules, we do have a common agreement on guidelines that a brand needs to reach.
Before we dive into those guidelines, it is important to note that luxury is a subjective term. For one person, owning a watch is a luxury, and for another person, a $3000 watch is just another for the collection.
Don't let the term 'luxury watch' dictate whether or not you appreciate a watch. There's absolutely nothing wrong with loving a $100 watch more than a $10.000 watch.
Going back to whether or not Citizen watches are luxury watches, we need to take a look at those guidelines.
The first one we typically look at (as this one is an absolute dealbreaker!) is whether or not the movement is made in-house. Secondly, we'll look at the materials used to make the watch and its manufacturing process. Lastly, we'll take a look at the price tag of Citizen watches and how the brand has positioned itself over the years.
If you'd like to learn about other watch brands and if they're considered luxury brands, we have many more articles on that. Click on the links here to go to brands like Seiko, Cartier, IWC, Tissot, Tudor, and many more!
The Movement Of A Citizen Watch
While most of the guidelines are somewhat debatable, and it isn't exactly a huge issue if you don't meet all of them, this one is. The movement of a luxury watch HAS to be made in-house.
And there's a very simple reason for that.
The movement is almost like the heart of the watch. It's the most important part. Now, if you shell out a couple of thousands of dollars for a luxury timepiece, it stings when you find out that the movement, the most important part of your new watch, is basically the same as that of a $200 watch.
Making your own in-house movement is actually very expensive. A lot of research and development and many dollars go into it, so it's easy to see why brands opt to outsource this part.
For most brands, this is fine. It's not expected of brands that offer watches for a couple hundred dollars. But for luxury watches, it's expected that the brands cut no corners.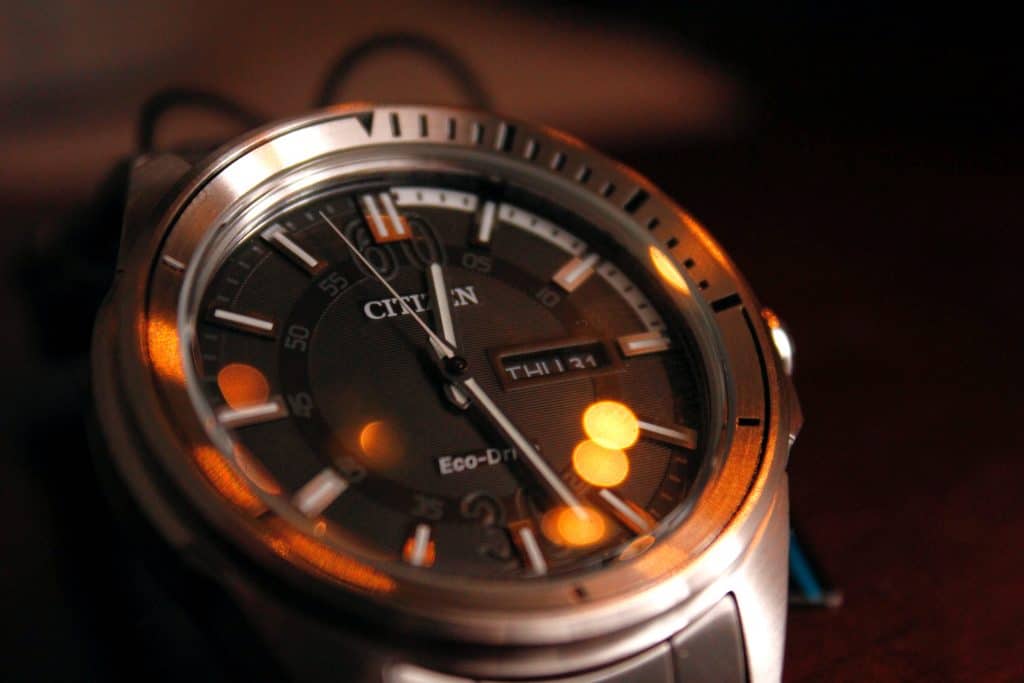 Having an in-house-made movement is arguably the most important factor in whether or not a watch brand is a luxury watch brand.
In Citizen's case, they actually nail this section. Citizen is owned by the Citizen Watch Group, which also owns brands like Bulova and Frederique Constant. Among the brands they own is Miyota, a movement-making company.
Citizen watches are often fitted with a Miyota movement, which is technically an in-house movement.
While not having an in-house movement is an immediate deal-breaker, having one isn't a one-way ticket to being a luxury watch brand. Let's go into that now!
Production & Manufacturing Rates
One of the biggest differences between normal watch brands and luxury watch brands is exclusivity. Luxury watches are in short supply, whereas normal watch brands are readily available.
After all, if everyone is able to get a luxury product, is it still really that luxurious?
Back in the 1970s, it was Citizen and its highly automated assembly lines that almost caused the downfall of Swiss watchmaking. The assembly lines were so optimized that the sheer output of quality timepieces seriously threatened Swiss watchmaking.
Citizen has automated the manufacturing process to the point where one assembly line is capable of producing 30 million timepieces a year. And Citizen has multiple of these assembly lines.
Compare that to other luxury watch brands, like Audemars Piguet, which produces around 40.000 timepieces annually, or A. Lange & Söhne, which produces 5000 watches a year.
You can see a clear difference in availability. Not only are Citizen watches much cheaper, but they're also much more available. In other words, there's much more supply, and the low price keeps demand high as well.
Take the Audemars Piguet example again; only 40.000 of them are made annually. On top of that, these timepieces go for multiple tens of thousands of dollars. Not only is the supply very low, but there's also a barrier to entry, created by the high price.
Lastly, there's also a difference in how the watches are made. Earlier, we touched on Citizen's assembly lines, which indicates that Citizen watches are mass-produced.
Luxury timepieces are typically hand-made with care and expertise. Citizen watches are not.
At least, most are not. Citizen does offer some higher-end timepieces which are hand-assembled by the so-called Meisters and Super Meisters. But this is only true for a select few models, like the Citizen Chronomaster.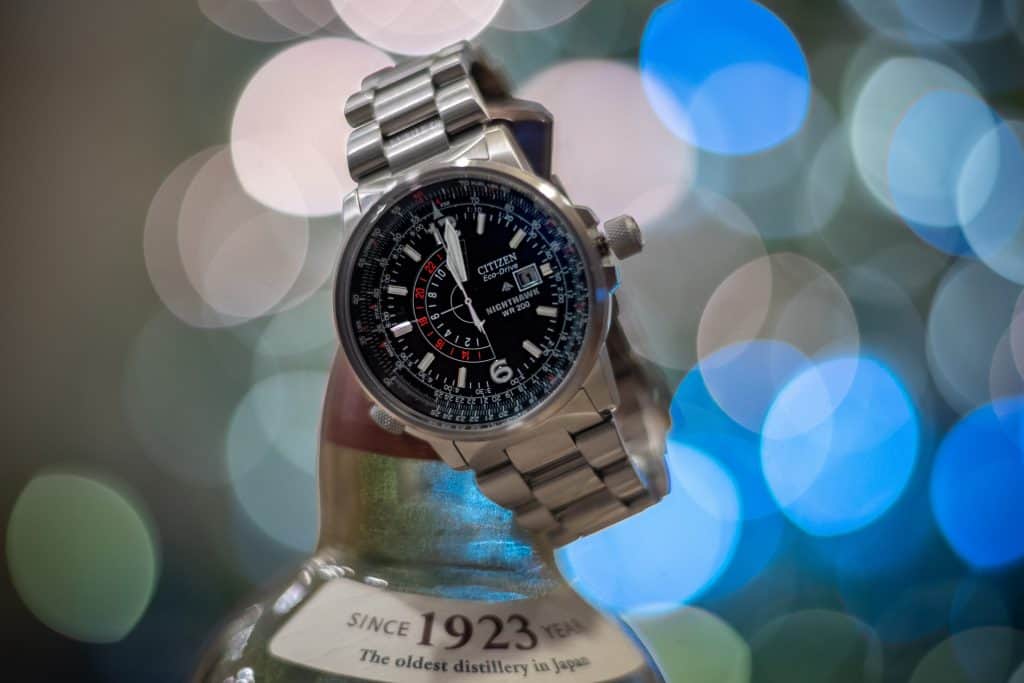 The Materials Used To Make The Watch
When you purchase a luxury timepiece, you expect the watch to be of high quality and to be made with only the best materials. Luxury watch brands often include materials like gold, diamonds, oyster steel, or titanium within their watches.
The vast majority of Citizen watches don't have any of these materials included. Ever since Citizen's inception in 1918, the brand has prided itself on providing affordable and dependable watches for the masses.
By including these costly and luxurious materials, Citizen won't be able to offer their timepieces for the affordable prices they're known for.
Instead of these costly materials, Citizen uses high-quality stainless steel. They do also offer golden watches, but these watches are gold-plated. They don't contain any actual meaningful amount of gold, but they do come with that beautiful golden color.
As for the watch glass, there are three options:
Acrylic glass
Mineral glass
Sapphire crystal
The worst option is acrylic glass, and luckily, that will not be found on any Citizen watch.
You'll most commonly see that your Citizen watch has mineral glass covering the watch's face. Mineral glass is a solid and widely used material, especially by more affordable brands like Citizen or Seiko.
However, there are a few select models with a sapphire crystal. This material is so scratch-resistant that it can only be scratched by diamonds. This material will rather shatter than get scratched.
Unless specified, though, a Citizen watch will be fitted with mineral glass.
In short, Citizen uses great-quality materials, but they lack the use of luxurious materials like precious metals or stones, something that is expected of luxury watch brands.
The Price Tag
We talked briefly about the importance of price already, but let's dive into it a little more.
To put it simply; a high price tag creates a barrier to entry. This barrier to entry is needed to keep a certain item 'luxurious'. The feeling of luxury often comes from the fact that not everyone is able to get it.
Citizen prices its watches relatively low. You'll find them ranging in between $100 and $400, along with some outliers that are priced a little higher. Citizen's more expensive watches tend to be around the $1000 mark.
Then there are some outliers that can go as high as $7400!
While still not cheap, Citizen is one of the more affordable watchmakers out there. And considering that Citizen is an actual watchmaking brand and not a fashion brand that happens to make watches (there's a BIG difference here!), they're a steal!
However, in the price category, Citizen falls short of being in the luxury spectrum.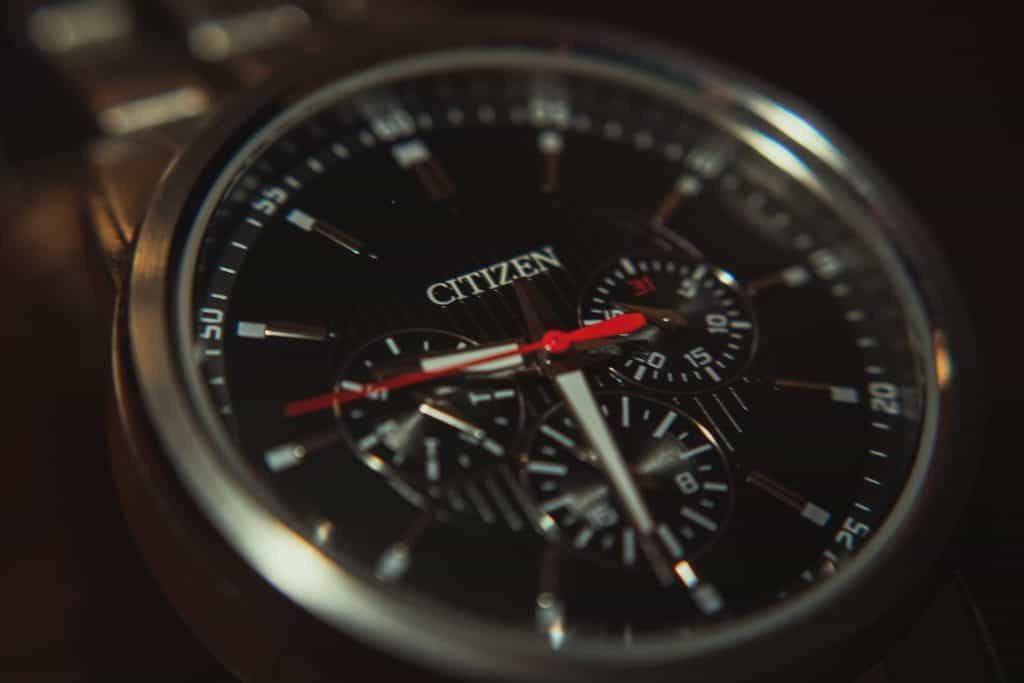 Citizen's Position In The Watch Market
Lastly, let's cover Citizen's position in the watch market. All watch brands sit somewhere in the watch hierarchy. Some position themselves there, and for others, the market decides where the brand falls.
For example, there are many fashion watch brands out there that basically dropship their watches from AliExpress but market these timepieces as incredibly luxurious. Obviously, the market has caught on and placed these brands at the bottom of the pyramid.
But in the case of Citizen, they're right where they want to be and right where they should be. Citizen sits amongst the likes of Seiko, another incredible watch brand that isn't quite a luxury brand.
Earlier, we discussed how Citizen prides itself on its affordable but highly dependable watches. While not luxury, Citizen is right where it wants to be and right where it's supposed to be.
Citizen Does Offer Some Luxurious Watches
The vast majority of Citizen watches fall in the affordable spectrum. However, Citizen currently has multiple watch models exceeding the $2000 mark. These are:
Citizen Caliber 0100 – This watch costs $7400 and is made with titanium. There are only 500 of these made. As you can guess, this particular model fits all the 'luxury watch guidelines', but that doesn't make Citizen overall a luxury watch brand.
Citizen Satellite Wave GPS F950 – Another stunning piece, made with titanium and pink gold. This watch costs about $5000 and features Citizen's famous Eco-Drive technology.
Citizen Campanola – This is a high-end range of Citizen watches, costing between $2000 all the way up to $6000.
Citizen Hakuto-R – This is another limited edition; this time, only 1200 are made. At a price of $4000, this watch costs a lot, but you get something special. Citizen claims that his watch has the quickest signal reception from GPS satellites.
Citizen Nissan Fairlady Z – This piece costs around $2500 and is made with titanium. Another impeccable timepiece from Citizen.
Citizen Chronomaster – We touched earlier on this model, but this is another example of a stunning Citizen timepiece. A Citizen Chronomaster will set you back $2000.
Is Citizen A Respected Brand?
Citizen is a highly respected watch brand, known for its excellence in horology and extremely reliable timepieces. While Citizen is not a luxury watch brand, it sits among the top watch brands.
It should seriously not be understated how good of a brand Citizen is. Citizen may not be a luxury watch brand, but they perfectly show that you don't need to have expensive watches in order to be valued as a watchmaker.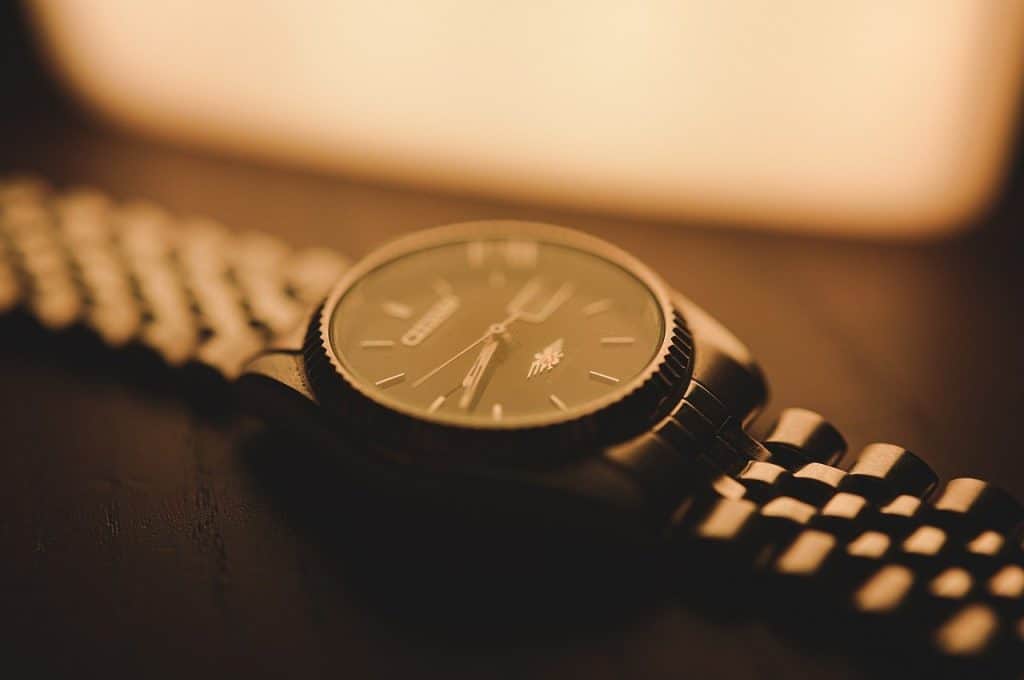 I can personally only really think of one other brand that's like Citizen, and that's Seiko. Both aren't quite luxury brands, but both are highly respected watchmakers.
And considering the history behind these brands, it's rightfully so. Citizen is credited as the inventor of quartz movements, the most iconic and most commonly used movement today.
Citizen is also one of the few brands that offer affordable watches that's purely a watchmaker. They don't offer any clothes or other accessories; they purely make watches.
It's also one of the few affordable brands that's 100% vertically integrated. What I mean by that is that Citizen controls 100% of the manufacturing process. This ties back to the fact that they produce their own movements, a feat that not many brands can claim.
Are Citizen Watches Worth The Money?
Citizen watches are well worth the money. Citizen offers affordable watches but manages to keep the quality extremely high. They're reliable, accurate, durable, and overall fantastic value for the money.
When it comes to value for your money, Citizen is at the top of the chart. They offer super affordable watches, especially considering the quality you're getting.
Whether you get a simple quartz watch, or a timepiece with Citizen's unique Eco-Drive technology, every watch is expertly crafted and will surely last a long time.
You can expect a Citizen watch to last at least ten years without any heavy maintenance. Maybe a battery swap here and there, but no need for a complete service. That's recommended after 10-15 years.
Overall, Citizen offers incredible value for your money.