The Gucci brand is a powerhouse of fashion-forward, modern luxury – and their watches are no exception. Whether you have a Diamantissima, G-Frame, Gucci Drive, or another one of Gucci's popular luxury watches, it's good to know how much it can cost for service on your beloved timepiece. Therefore, what is the cost of a Gucci watch service?
A Gucci watch service costs about $100 – $300, depending on the model on your fashion watch, its movement, and condition. A battery and crystal glass replacement cost about $45-$50. 
This article breaks down the cost of a Gucci watch service, categorized by automatic and quartz movement. This article should help you narrow down just how much it will cost you to have your timepiece serviced!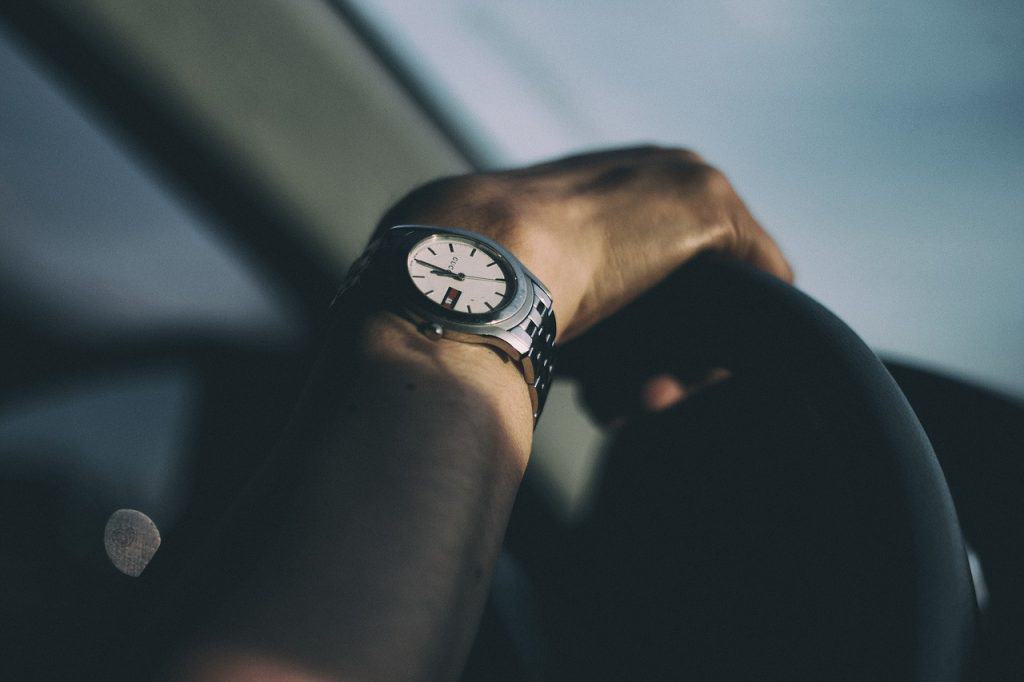 How Much Is A Gucci Watch Service? 
A Gucci watch service usually costs between $100 – $300 for a complete service, though watches made with Gucci's special caliber (the GG727.25) may cost more for a fix. The price a repair shop will quote you depends on the condition of your watch, the model, and the movement – be it automatic, mechanical, or quartz.  
A battery replacement on a Gucci watch costs about $45. That's similar to what you'd be charged for a battery swap on a Bulova. Keep in mind that while watch batteries are typically inexpensive to buy, it's the labor that you're typically paying for. 
Some Gucci watches feature a press back case that needs a special tool to be resealed back together, plus some watches also have a movement spacer ring, which complicates getting the battery out of the watch. 
To replace the crystal on your watch face, expect to pay around $50 and up. This cost is similar to what you'd pay to fix the crystal on your Citizen and Seiko watches. For comparison, watches from higher-end brands such as Tissot and Rolex cost about $50 – $150 for a glass replacement. 
Gucci watch collections such as Gucci Drive, Diamantissima,  and the effervescent G-Timeless will likely cost $50 to replace the crystal. The sleek and masculine G-Chrono line is another example.
Cost Of A Gucci Watch Service 
Movement / Parts 
Service 
Cost
Average
Automatic
Quartz
Complete service 
$100 – $300
Battery 
Replacement 
$45
Crystal 
Replacement 
$50
Service Fees For Gucci Watch Models 
On average, it cost about $200 for a complete service on your Gucci watch. As with any watch brand, it's typical for mechanical and automatic movement watches to cost more for repair since these two movement types feature more parts than a battery-powered quartz watch. 
Here's a breakdown of how much a Gucci watch service costs by movement type. 
Gucci Service Cost For Automatic Watches
Gucci watches with automatic movement cost about $100 – $300 for servicing. 
The G-Timeless line features many unique, stylish models that show off that distinctive Gucci bee – and some personality. 
One thing to note is that many models feature high-quality sapphire glass that can drive up the cost of repair if nicked or broken. 
Another factor that could potentially increase the service price for your timepiece is Gucci's new caliber in the 25H collection, called the GG727.25. It's an automatic movement, in-house developed for the brand's 100th anniversary. This caliber is noticeably thin at a measly 3.70mm in height. 
Watches with the new caliber go for $9,300 and upwards, so you may want to prepare for a service cost on the higher end.  
Gucci Service Cost For Quartz Watches 
Gucci quartz watches cost around $50 – $200 for a complete repair service, depending on if your watch only needs a simple battery swap or a complete overhaul. 
As we mentioned above, some Gucci watches require a unique tool to reseal the press back case. If your watch falls under this category, you'll likely have to pay more in labor for the resealing process. 
For a battery replacement, that'll cost you about $45. The exact amount differs depending on where you choose to take your watch, like a local jeweler or directly mail to Gucci. 
Gucci quartz watches include some models in the 25H line and the uniquely-shaped Grip watches. 
Does Gucci Repair Watches?
Gucci does repair their own watches, and you can send in your watch to one of Gucci's service centers in the mail to be repaired. You can also leave your watch at an authorized retailer or Gucci store.
So how long does it take for a Gucci watch repair service?
On average, a watch repair assessment takes about 2-4 weeks. It takes an additional 2-4 weeks on average for your watch to repair. Overall, you should expect to be without your Gucci watch for 4-8 weeks.
In a standard service, your watch is disassembled. This way, they can check all the different parts and internal workings. The specialist will see if the watch is working as it should and whether or not some parts need to be replaced.
They typically also lube up the watch to make sure everything runs smoothly.
After everything is checked and replaced where needed, the watch is reassembled. For waterproof watches, they will also test if the watch is still waterproof. If everything is fine and working as it should, the watch will be sent back to you.