Daniel Wellington is an incredibly popular watch brand. Nowadays, it seems like everyone owns one.
But it isn't all rainbows and sunshine for the brand.
It also gets a lot of hate. Especially from the watch enthusiasts among us.
But do they deserve the hate? We decided to find out!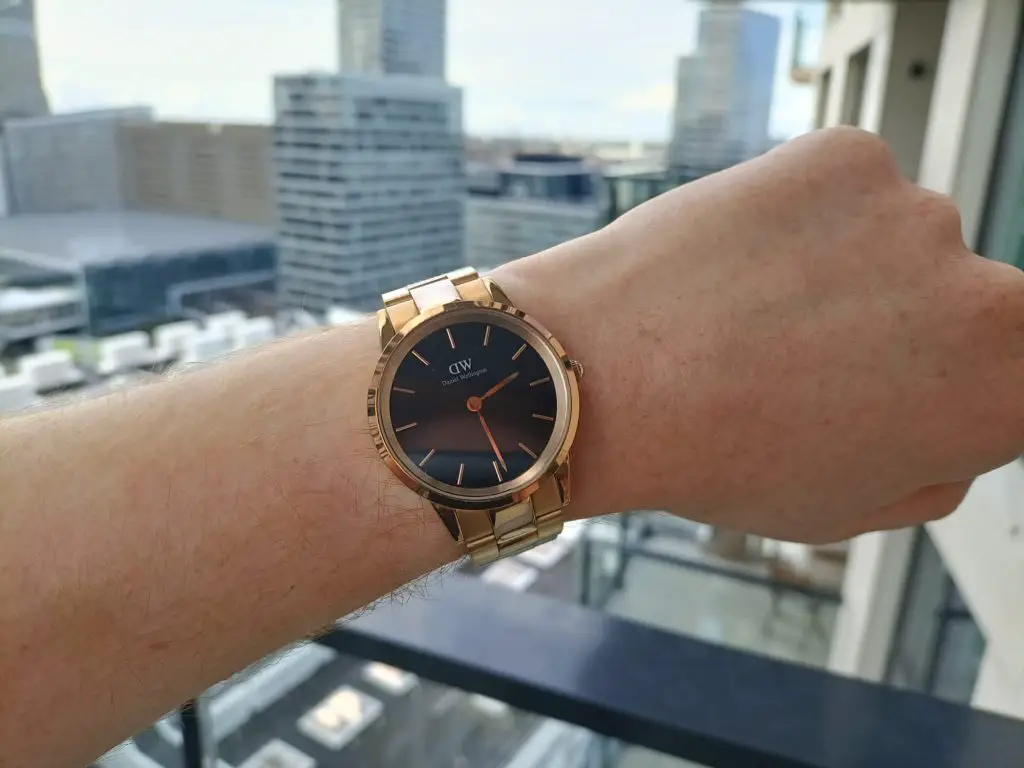 1. The Quality Just Isn't That Great
Let's tackle the elephant in the room.
A Daniel Wellington watch just isn't that great of quality.
The timepiece does look incredible, that we can't deny.
But as for quality, it leaves a lot to be desired.
The brand uses low-end materials that tend to deteriorate quickly.
Cheap, fake leather, low-end stainless steel, and simple NATO straps are household materials for the brand.
While these materials look great initially, they quickly show signs of wear.
On top of that, most Daniel Wellington watches are incredibly fragile.
For example, the case is a mere 7mm thick. This makes them extremely prone to breaking over time.
2. They Are Overpriced For What They Are
Daniel Wellington is what's known as a fashion watch brand.
Brands like these tend to create watches purely with the intent to sell massive volumes.
What they typically offer is a relatively simple watch that looks incredible.
And that's definitely the case with a Daniel Wellington watch.
They look fantastic.
But they really don't offer anything more than that.
Now to be fair, most people don't care at all about that.
Most people want a good-looking watch and nothing more.
And Daniel Wellington offers precisely that.
But are they really worth the $200 price tag?
This is where the brand gets a lot of hate for.
You're essentially paying $200 for a watch that should probably cost no more than $30.
Daniel Wellington watches are way too expensive for the quality you receive.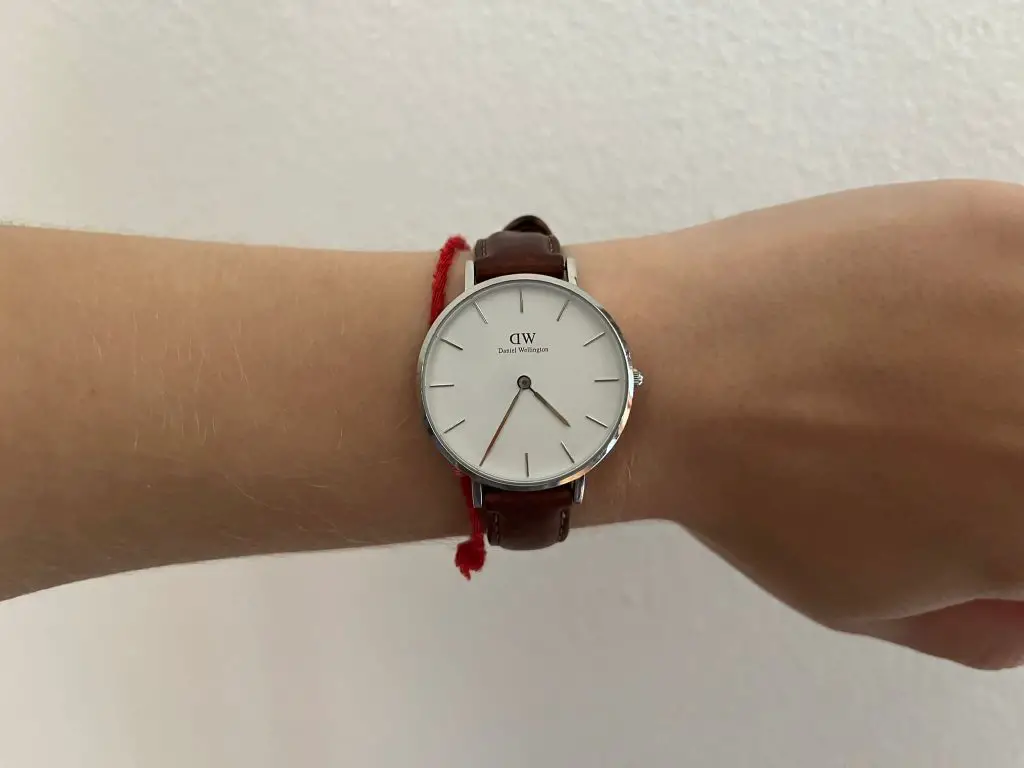 3. The Watches Contain A Cheap Outsourced Movement
The movement of a watch is like the heart of the watch.
It's the part that makes a watch function and keeps track of time.
So as you can imagine, this is also an extremely important part.
However, Daniel Wellington chooses to outsource the movement.
Granted, they get their movements from Miyota, a very respected movement-maker.
But they went for some of the cheapest options.
Your Daniel Wellington watch will either have a Miyota 1L22 or a Miyota GL20 quartz movement.
Either option costs no more than $3 apiece. And when bought in bulk, they cost considerably less.
4. An Overabundance Of Unrelevant Marketing
Daniel Wellington is one of the few brands that really nailed down its influencer marketing campaign.
At least, that's how some see it.
Others were somewhat annoyed by Daniel Wellington popping up literally everywhere.
At one point, it looked like they had just reached out to anyone with a following.
Food bloggers, art YouTubers, and sports influencers. Daniel Wellington contacted and sponsored everyone.
So when people suddenly saw their favorite influencer advertise a product entirely out of their niche, it rubbed people the wrong way.
In Daniel Wellington's defense, it did lead to a surge in popularity and brand recognition.
5. Trendy Brands Attract Hate
Love or hate them, Daniel Wellington is an extremely popular brand.
And as it often goes in our world, popular things attract hate.
Daniel Wellington has quickly risen to be a top watch seller, despite the poor quality timepieces.
And this rubbed a lot of people the wrong way.
Most watch enthusiasts just cannot understand why people pay upwards of $200 for a watch of such poor quality.
But what these people often forget is that most people aren't too bothered by any of it.
They don't really care about the horologic history behind the brand. Or how pinpoint accurate the watch is.
Most just want a good-looking watch that's both easy on the wallet and reliable.
And a Daniel Wellington is just that.
6. A Daniel Wellington Loses All Its Value
Most watches tend to depreciate over time. However, they do still manage to hold on to some of its value.
For instance, a Hamilton watch typically loses around 25% of its original value.
While not ideal, it's definitely not that bad.
On the other hand, a Daniel Wellington tends to lose 90% of its value.
In other words, the moment you buy a Daniel Wellington watch, it becomes worthless.
Although most people don't buy Daniel Wellington watches for their value, it does leave a sour taste to know that your $200 bucks is now just a mere $20.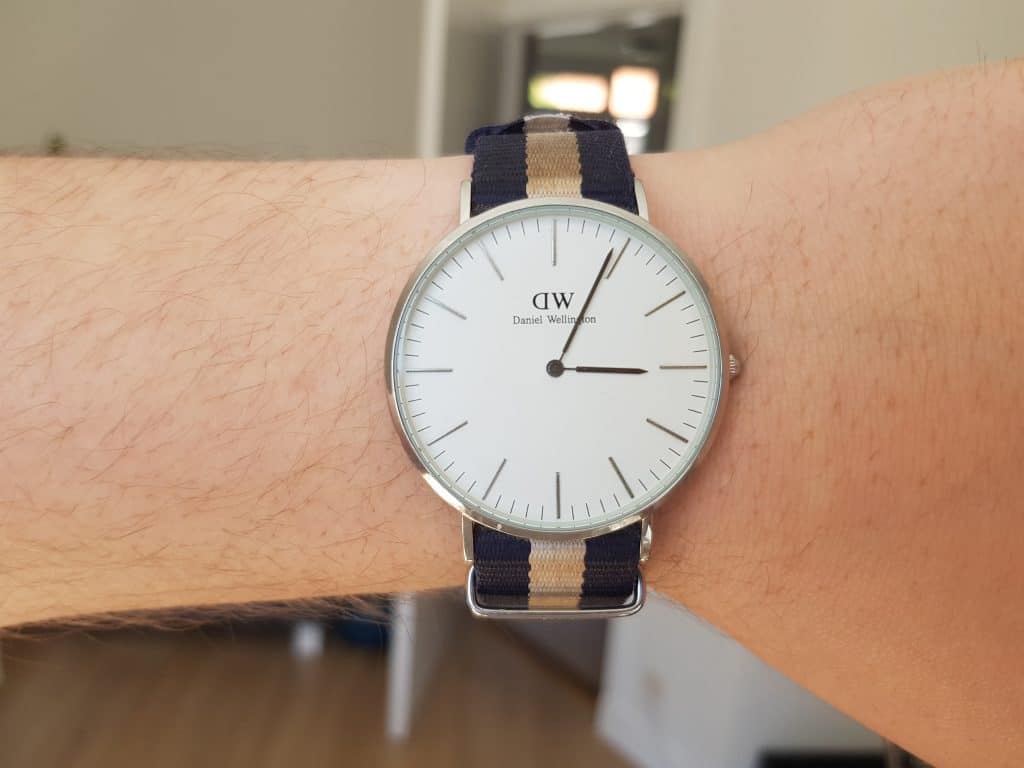 7. There Are Many Better Alternatives
Perhaps the biggest and most valid reason for all the hate is the fact that there are so many better alternatives out there.
The main strength of Daniel Wellington is that they offer a relatively affordable watch that looks great.
All their timepieces have a very similar design, though. They're all sleek, simple, and minimalistic.
However, so many brands offer the same, only for cheaper and with better quality.
Take a brand like Timex, for example.
Their watches typically cost no more than $50. And the brand also offers sleek, minimalistic white-dial watches.
However, Timex is an actual watchmaker. They care about their product and adding horological value.
Other brands that offer similar watches as Daniel Wellingtons are:
Swatch
Citizen
Seiko
Skagen
Casio
All are respected watchmakers. And all offer higher quality timepieces for a similar or lower price.
So that's where most of the hate comes from.
Watch enthusiasts just can't wrap their heads around the fact that people rather pay $200 for a poor-quality Daniel Wellington when there are so many better alternatives.
8. They Only Offer Quartz Watches
This is a minor gripe, but it's yet again something that people dislike about the brand.
We covered the movement of a watch earlier.
In total, there are 3 different types of movements; quartz, mechanical, and automatic.
The latter 2 are more complex and intricate. And they both get more admiration.
A quartz movement, while accurate, is very simple and not all that special.
While it works perfectly fine, and sometimes even better than an automatic or mechanical, it's essentially just a battery doing the work.
An automatic and mechanical watch functions on hundreds of tiny parts. It's truly a show of craftsmanship.
We just went over the fact that many respected watchmakers offer fantastic alternatives.
One of them is Seiko. And for half the price you pay for a Daniel Wellington, you can buy an automatic Seiko 5.
9. The Marketing Claims Luxury
Daniel Wellington always claimed to offer 'affordable luxury'.
In essence, there's nothing wrong with that statement.
However, in the watch world, there's something called a luxury watch brand.
These brands are known to offer horological standouts. You've probably heard of brands like Omega, Rolex, or Cartier.
The title of a 'luxury watch brand' is rather difficult to obtain.
So for what's essentially a fashion watch brand to kind of weave its way into that category rubbed many people the wrong way.
And we haven't even touched on the fact that Daniel Wellington watches are nowhere near 'luxury'.
It's yet another reason why many people tend to see Daniel Wellington in a bad light.